Image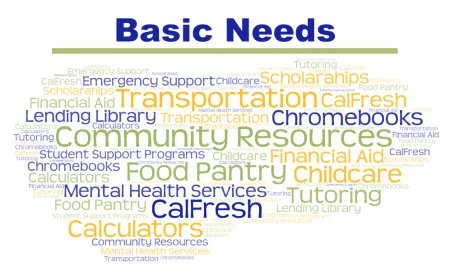 Welcome to the Mendocino College Basic Needs Office!
Our mission is to provide students with the support programs and resources necessary to meet their basic needs, so students can focus on their academic success. Mendocino College is committed to providing an educational environment that fosters compassion and respect, welcomes diversity and supports students in various circumstances, including students in need of food and other resources.
How we can help Mendocino College students
The Basic Needs office assists students with CalFresh applications, food insecurity, housing information, transportation assistance, and referrals to other campus services.  For more information, click the links below or complete the Student Interest Form and one of our staff will reach out to you with help. 
If you can't find what you need or have any questions, please contact Student Life Specialist, Naoto Horiguchi via email nhoriguchi@mendocino.edu, or phone (707) 467-1081.