Mendocino College Coast Center is the newest location to be added to the Mendocino Lake Community College District (CCD). Other Centers are located in Willits (North County Center) and Lakeport (Lake Center), with the main campus in Ukiah. The goal of all Centers is to provide classes, services, and access for students in remote parts of the Mendocino Lake CCD. To this end, the Coast Center offers fall, spring, and summer classes; admissions and registration assistance; academic counseling; financial aid; EOPS; CalWorks; and other support services.
The beautiful Coast Center campus provides a friendly and accessible atmosphere for new and returning college students. Our faculty and staff offer continuing education and support services that lead to college degrees, certificates, improved job skills, transfers to other colleges and universities, and personal enrichment. It's never too soon (or too late!) to start thinking about what high education can do for you. For information and/or assistance, please call or stop by the Coast Center.
Coast Center Contact Information:
707.961.2200
Address:
Mendocino College Coast Center
1211 Del Mar Drive
Fort Bragg CA 95437
Registration/Learning Common Hours :
Spring 2023 Hours:
M-TH: 8:00AM - 5:30PM
F: 8:00AM-2:00PM
Fine Woodworking:
The Coast Center is proud to offer the Fine Woodworking Program, which leads to two possible certificates of achievement. Call 707.964.7056 for program information or visit https://thekrenovschool.org
The Coast Center
The Coast Center is located at 1211 Del Mar Drive in Fort Bragg CA, about three and a half hours north (172 miles) of San Francisco traveling on Highway 101. The campus consists of two main buildings: Building 100 contains the Registration/Learning Commons and eight classrooms dedicated to video conferencing, computer lab, the sciences, and most academic subjects except art. Building 100 also contains the Part Time Faculty offices. Building 200 is dedicated to art.
Fine Woodworking
The Fine Woodworking Program in located in the Krenov building, an off campus site at 440 Alger Street in Fort Bragg CA, which is privately tucked away behind the Fort Bragg Middle School/Bus Parking Lot. Call 707.964.7056 to set up an appointment for a tour and to get more information, or visit https://thekrenovschool.org
Step-by-Step Instructions to Sign Up
If you need additional assistance, visit the Center at 1211 Del Mar Drive, Fort Bragg CA and we'll personally help you through the process.
Student Services
Mendocino College students have access to a variety of academic and financial support services. For example, Mendocino College students can ride Lake and Mendocino County Transit for free with their student ID. All registered students can access the Food Pantry program. Many students are also eligible for financial aid support that can cover the cost of classes, books, and even living expenses. Links to a comprehensive list of support services is below in alphabetical order. For more information about navigating these services, please call the Coast Center.
Week of Welcome (WOW): At the start of every fall and spring semester, the Coast Center hosts a free food event for our students.
Job Fair: The Fort Bragg Unified School District, Mendocino College, the Mendocino County Office of Education, the Chamber of Commerce, and many local businesses gather for a one-stop potential employment event in May.
Registration Fiesta: New in May 2022, the Coast Center will be hosting a Registration Fiesta to follow the Job Fair. Food, games for kids, information, and registration opportunities will be available.
Check the onsite bulletin board at the Coast Center for English and Math tutoring schedule on-site. Pisces & NetTutor are available on your instructor's Canvas site. NetTutor ONLINE is available for free to all students in most subjects. You need to enroll in EDU 500, a 0-unit course for Mendocino College tutors. You can enroll at any time for access. If you need more information about tutoring services, email jdaugherty@mendocino.edu or call 707.468.3046.
Staff:
Katherine Brown - Operations Supervisor kbrown@mendocino.edu
Lisa Caito - Center Assistant lcaito@mendocino.edu
Counselors:
Mark Edward Osea - mosea@mendocino.edu (transfer counselor)
Melanie Dease - mdease2@mendocino.edu
Faculty Bios:
Classes Taught: HST 201, 202, 203, 208, 221; ANT 201; POL 200
Bio: Joseph has taught at Mendocino College since 2014. He received his BA from Chico State university and his MA from San Francisco State university. He is most interested in cultural history and hopes one day to write something about hats and facial hair in US history.
Classes: HLH 104 Medical Terminology; HLH 200 Health Education
Bio: Susie Diemer has been teaching at the College level for sixteen years. She LOVES teaching! She has taught Health Education, Women's Health and a variety of activity classes in the past. She has been teaching for Mendocino College since 2019.
Classes: WOD 70A Introduction to Wood; WOD 70B Woodworking II; WOD 80A Fine Woodworking I; WOD 80B Fine Woodworking II
Bio: Growing up working in his father's woodworking business in Salinas California, Jim became well acquainted with the craft at an early age. After college he spent some time restoring antiques and refinishing furniture. He then attended the College of the Redwoods Fine Woodworking Program (now the Krenov School of Fine Furniture) for the 1983/84 and 1984/85 school years. After four years of working in a co-operative workshop in Ft. Bragg with fellow graduates, Jim began his teaching career at the College of the Redwoods during the summer of 1989. That led into teaching in the nine-month program for what has now become over 31 years. At the same time, he continued to teach various summer classes every summer. Jim valued greatly the opportunity to work alongside James Krenov for 13 years, prior to Krenov's retirement.
Classes: ENG 60 Reading and Writing Laboratory; ENG 85 Advanced Preparation for College Composition; ENG 160 Transfer-Level Reading and Writing Lab; ENG 200 College Composition; ENG 560 Basic Reading and Writing Lab; ESL 511 English as a Second Language Advanced
Bio: Jennifer Clark is an instructor in both the English and ESL departments. She has a PhD in Literature and Creative writing from USC, and is active in theatre and performance arts in the Mendocino/Fort Bragg area, where she lives. She enjoys using her background in storytelling and creative writing to teach both Composition and English as a Second Language.
Classes: CSC 500 Computer Laboratory; CSC 520 Beginning Computer; CSC 116 Information Technology; CSC 117 Computer Network
Bio: Jonathan has worn many hats as an IT professional before becoming a teacher here at Mendocino Community College. He has worked for and helped support everything from small businesses, to school districts, healthcare facilities, and tax offices.
Classes: CHM 200 Introduction to Chemistry; SCI 51A Science Resource Laboratory A; SCI 201 Survey of chemistry and Physics
Bio: Mike Grady's job in a chemistry laboratory led to more college education, then biomedical research at UCSF, then pharmaceutical development in the Bay area. Twenty years ago he decided to try something as important but more difficult to do and that is teaching introductory college chemistry and physical science. So back to school to study science education – he's still working on that but knows for certain that everyone could and should
Classes: ADJ 202 Concepts of Criminal Law; ADJ 204 Community Relations
Bio: Andrew Kendl was born and raised in Fort Bragg. After graduating high school, he spent two years in college before joining the US Navy. He was in the Navy for eight years. Upon leaving the Navy, he became a police officer. He worked twenty-two years in Law Enforcement and retired in April 2020. While a police officer, he obtained a Bachelor's degree in Criminal Justice Management and a Master's degree in Organizational Leadership. He has a wife and three beautiful, amazing daughters.
Classes: WOD 80A Fine Woodworking: Theory and Practice I; WOD 81A Fine Woodworking: Special Studies in Cabinet Making I
Bio: Greg has made a life working with wood since 1986. He attended College of the Redwoods Fine Woodworking Program from 1991-1993, began teaching there in the Fall of 2002, and is proud to be a part of the same incredible program under the auspices of Mendocino College. Smith maintains a woodworking shop in Fort Bragg, California, building furniture speculatively and on commission. His work has been featured in Home Furniture, Fine Woodworking, and woodworking magazines, several books on furniture making. His work has been represented in galleries across the country.
Classes: ART 210A Drawing; ART 246 Raku and Primitive Clay; ART 240A Ceramics I; ART 240B Ceramics II; ART 250A Beginning Sculpture; ART 250B Clay Sculpture I; ART 250C Clay Sculpture II
Bio: Jess Thompson has a Bachelor of Fine Arts in Drawing and Painting from Pennsylvania State University, and a Master of Fine Arts in Ceramics from the New York State College of Ceramics at Alfred University. She moved to Mendocino County in 2001 to begin a 4 yr. apprenticeship at Doug Browe and Jan Hoyman's earthenware pottery in Ukiah, and has lived in Comptche since 2008 with her husband, potter Nick Schwartz. Together they run Flynn Creek Pottery, a studio and residency program for emerging artists in the ceramic arts.
---
Faculty Contact:
ADJ: Andrew Kendl - akendl@mendocino.edu; Joseph Shaw - jshaw@mendocino.edu
AGR: Teresa Sholars - tscholars@mendocino.edu
ANT: Tobias Green - tgreen@mendocino.edu
ART: Mina Cohen - mcohen@mendocino.edu; Jonathan Palmer - jpalmer@mendocino.edu; Rebecca Wallace - rwallace@mendocino.edu; Jessica Thompson - jrthompson@mendocino.edu; Sarah Logan - slogan@mendocino.edu
AST: May Benson-Martin - mmartin@mendocino.edu
BIO: Jared Crowley - jcrowley@mendocino.edu
BSK: Karen Rakovsky - krokovsky@mendocino.edu: Teresa Rodriguez - trodriguez@mendocino.edu
BUS: Stephen O'Mara - somara@mendocino.edu; Andrew Kendl - akendl@mendocino.edu;
CHM: Michael Grady - mgrady@mendocino.edu
COM: Diana Coryat - dcoryat@mendocino.edu; Lorraine Hee Chorley - lheechorley@mendocino.edu
CSC: Jonathan (Max) Dunn - jdunn@mendocino.edu; Melissa Kuhn Fornari - mfornari@mendocino.edu
ENG: Molly Dwyer - mdwyer@mendocino.edu; Vincent Poturica - vpoturica@mendocino.edu; Kailyn McCord - kmccord@mendocino.edu
ESL: Jennifer Clark - jclark@mendocino.edu; Melissa Kuhn Fornari - mfornari@mendocino.edu
HLH: Susie Black Diemer - sblackdiemer@mendocino.edu
HST: Joseph Bell - jbell@mendocino.edu; Tobias Green - tgreen@mendocino.edu
MTH: Diana Dominguez - ddominguez@mendocino.edu;
MUS: Jenni Windsor - jwindsor@mendocino.edu
NRS: Tanya Smart - tsmart@mendocino.edu
SPN: Ana Loreto Rojas - arojas@mendocino.edu
THE: Diana Coryat - dcoryat@mendocino.edu; Virginia Reed - vreed@mendocino.edu;
WOD: Laura Mays - lmays@mendocino.edu; Ejler Hjorth-Westh - ehjorthwesth@mendocino.edu; Greg Smith - gsmith@mendocino.edu; James Budlong - jbudlong@mendocino.edu
Staff
I grew up in a small town in central California with a population less than 500. I love being back in rural California and am glad my daughter will get to grow up here. I completed my undergraduate de...
I grew up in a small town in central California with a population less than 500....
Read More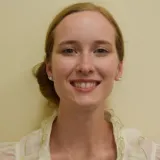 Center Operations Supervisor - Coast Center
Center Operations Supervisor - Coast Center
Center Operations Supervisor - Coast Center
Read More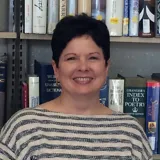 What is Dual Enrollment:
Dual Enrollment occurs when high school students are enrolled in both high school and college classes simultaneously. College classes completed by high school students can count as units towards their high school diploma and their college transcript.
Counseling Appointments:
The Coast Center offers on-site academic counseling for students. To make an appointment, call 707.961.2200 or stop by the Registration Desk in the Learning Commons.
Disability Resource Center Appointments:
The Coast Center offers on-site Disability Resource Center counseling appointments once a month. Interested students should book appointments early. To make an appointment, call 707.961.2200 or 707.468.3031.
Financial Aid Appointments:
The Coast Center offers on-site financial aid assistance once per month. Interested students should book appointments early by calling 707.961.2200.
Food Pantry:
The Coast Center Food Pantry is available to all currently registered students. The Food Pantry aims to provide short-term food resources to students in need. To access the Food Pantry, students fill out a request card at the Registration Desk.
Free Bus Passes:
Mendocino College students ride MTA and Lake Transit free! Once registered, obtain a student ID, which you present upon boarding a bus. You can request your student ID at the Registration Desk.
Lending Library:
The Coast Center has a reserved library with books available for in-house use for many courses offered at the Coast Center each semester. Books can only be used in the Learning Commons, but students can make copies of important pages to take home. You will need to leave your Driver's License with the Center Assistant while you use the textbook.
The Coast Center also has a small supply of textbooks that can be checked out! Simply renew by the due date. See the Center Assistant at the Registration Desk to find out which books are available.
News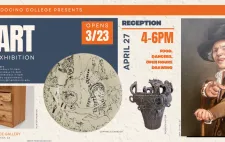 PRESS RELEASE FOR IMMEDIATE DISTRIBUTION…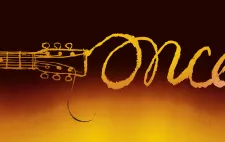 The Mendocino College Theatre Arts Department…