CAMP is Committed To Student Success!

The College Assistance Migrant Program (CAMP) offers college scholarships to students who have participated in the Migrant Education Program, or have worked in agricultural jobs, or are dependents of agricultural workers.  
EFFECTIVE 3.18.2020:
CAMP will still accept 2020-2021 Applications, they must be emailed to camp@mendocino.edu That includes all attachments like Recommendation Forms and Copies (list on application). 
CAMP office is closed. CAMP staff is available via Cranium Cafe, Email, Phone or Text.
To live chat on your computer, follow these directions below to get started:
Have your college ID or state-issues ID card available.
Use Chrome or Firefox for your browser. See below for technical support.
Have your webcam ready.
Have your microphone or a headset with a mic ready.
When you see a green light on the page by the staff member, just click on "Knock on Door" to begin chat.
Log-in with your MyMendo username and password.
*All video chats are recorded. If students do not want video chats recorded, please let your counselor know before conducting the online couseling session. Please note: only students and counselors have access to their recorded video chats.*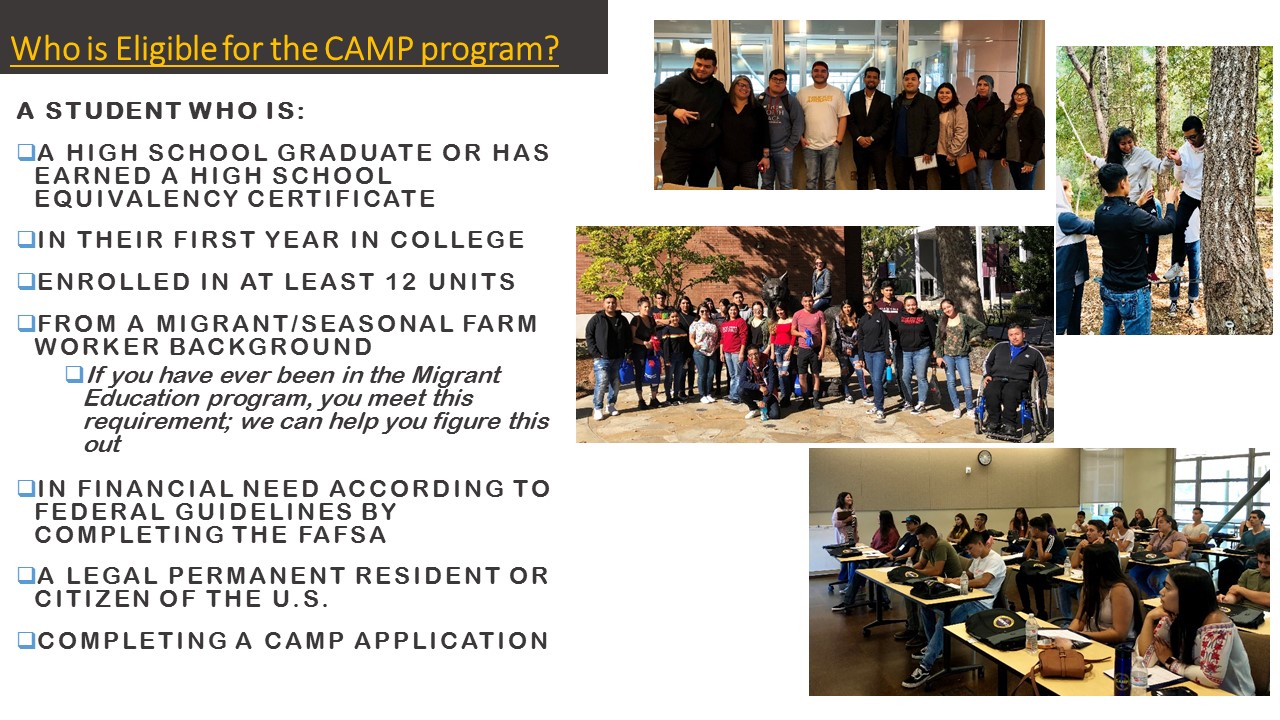 The CAMP scholarship is offered during the first year of college.  CAMP assists students with the transition from high school to the college setting in order to help them successfully complete their studies. The program offers services in the academic, social, and financial areas to a minimum of 50 students per year: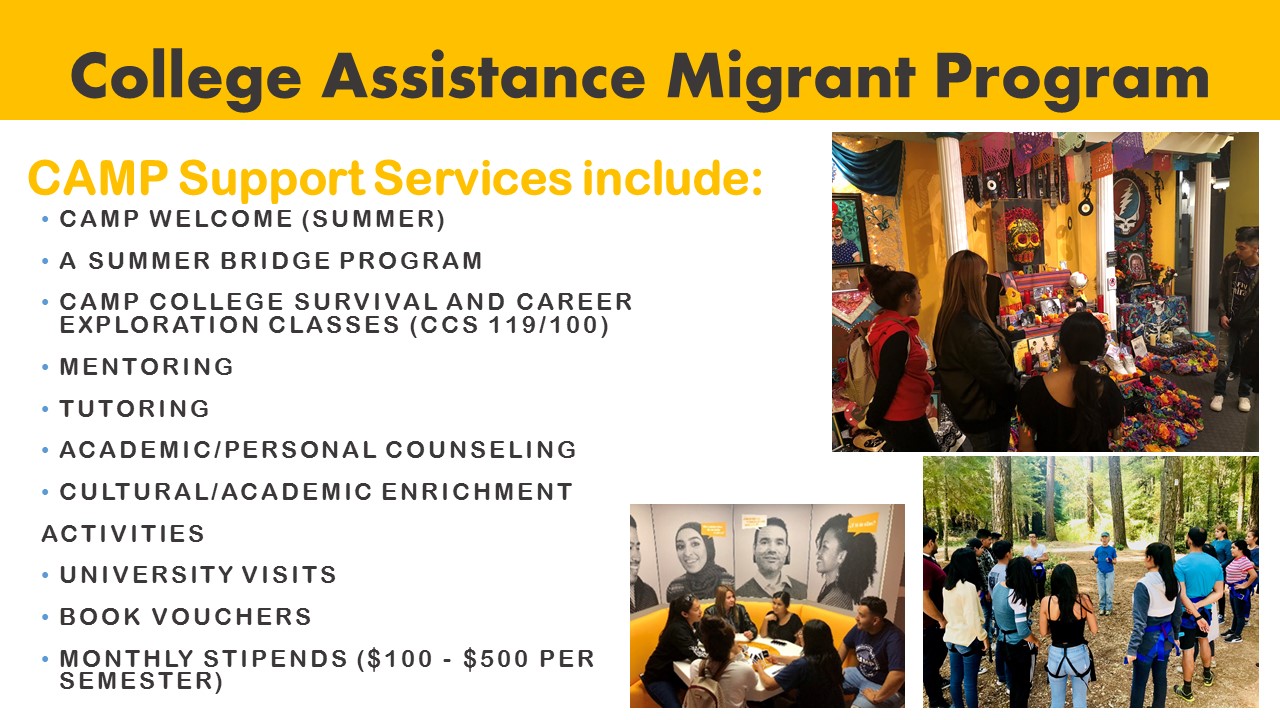 WE ARE NOW ACCEPTING 2020-2021 APPLICATIONS! You can download a PDF, fillable application below.  
CAMP 2020.21 Application       CAMP Flyer            CAMP Recommendation Form          
Once you have completed the application, print it and mail, email or drop off at the CAMP office.  We look forward to your application!
If you need assistance with the applicaiton or to print application related materials please come to our office, MacMillan 1200, we can help you. Summer hours: Monday - Thursday, 8:00am - 6:00pm.
Contact Information:                                        
Dr. Mariana Martinez, Director
707-468-3000 x 4550
Counseling Office
707-468-3048
Jessica Sanchez, Administrative Assistant
707-467-1026
Email: camp@mendocino.edu                             
Mailing Address:
College Assistance Migrant Program
1000 Hensley Creek Road
Ukiah, CA 95482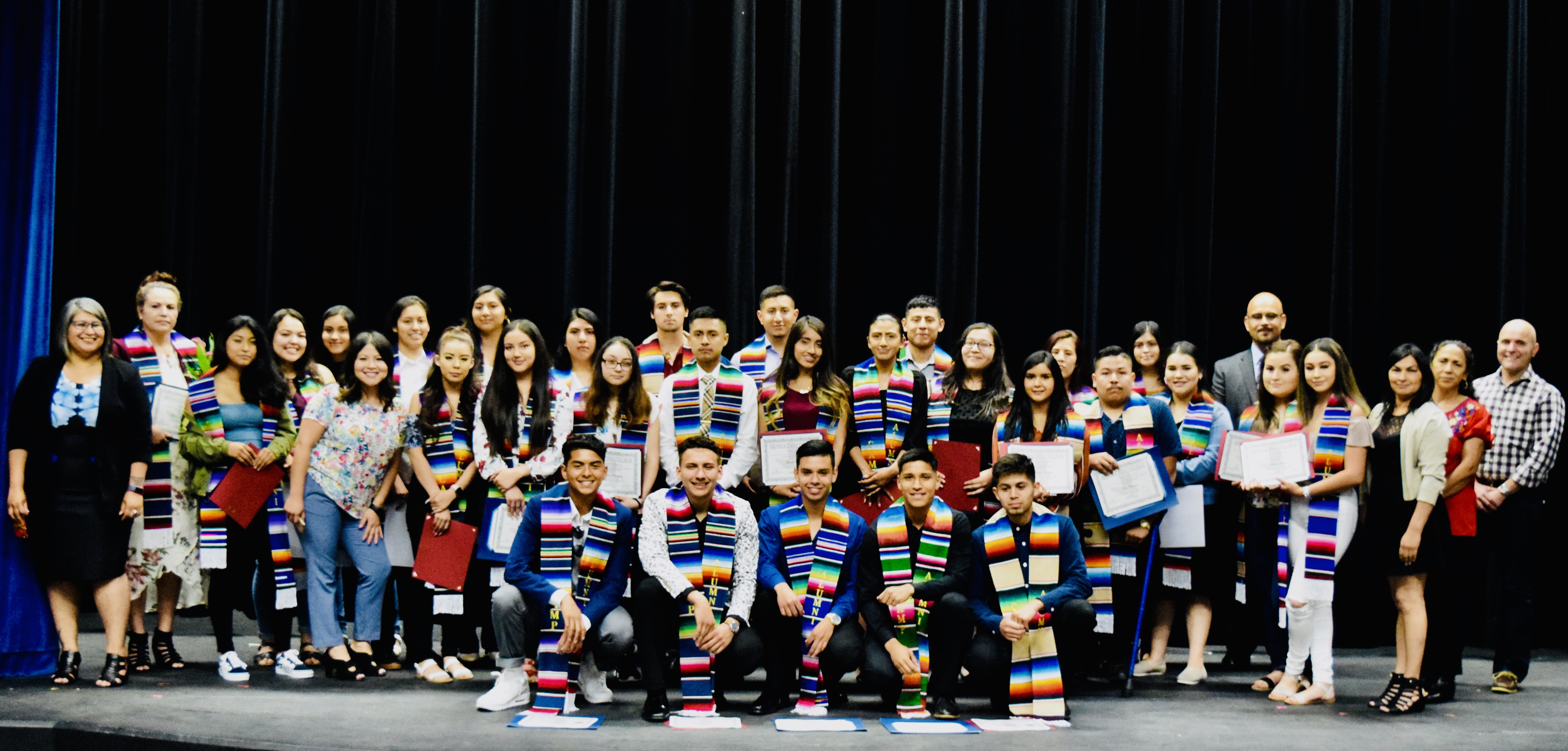 2019 CAMP Graduates