Fall Hours of Operation
9am - 5 pm Monday ,Wednesday Thursday
9am - 7pm Tuesday
9am - 3 pm Friday
HOLIDAYS/LEARNING CENTER CLOSURES -
August 12. September 5. October 18. November 11, 24-25. December 12-31.

Learning Center tutoring services are available online and in-person.
Mendocino College Spring 2023 tutoring schedule available here!
Learn study skills, test taking tips, and strategies at our Student Success Workshop 
Due to the pandemic, Mendocino College is able to provide tutoring in limited subject areas this semester.
Students can receive additional online tutor support with NetTutor, an affiliated tutoring resource. NetTutor offers tutoring in most subjects and is available anytime, anywhere from your instructor's Canvas site.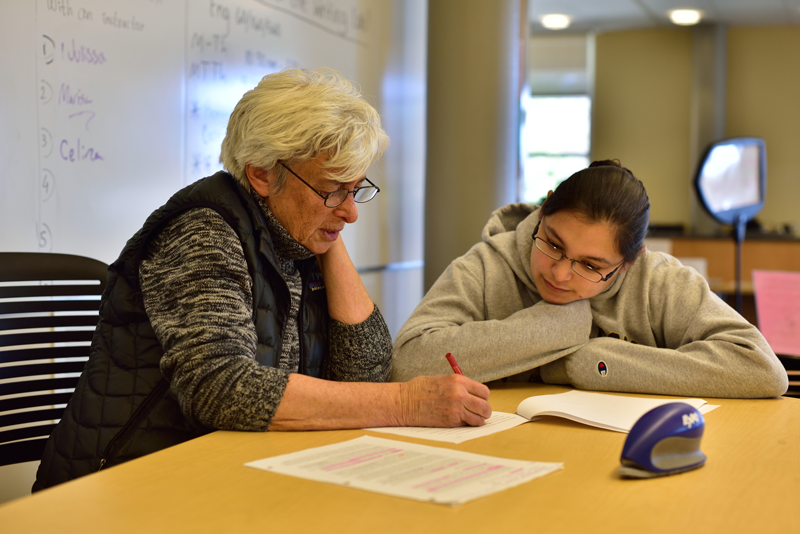 Let's face it! We could all use a little support sometimes. That's where we come in! The Learning Center is here to help you. We have computers, quiet rooms, supplies, tutors, and friendly staff to help you get the support you need to be successful this semester! Stop in and see how we can help you.
Learning Support Services:  
Learning Center Tutoring

is free and available to all students! Mendocino College tutors are available in math and English (in-person and online via Cranium Cafe this semester) and in several other subjects online. 
Tutor schedules can be reviewed here.

NetTutor

online tutoring service is available for most courses: To access NetTutor please visit your instructor's Canvas site. 
Math and English Labs: Instructor led labs are held daily online and in-person. Math Lab is held in the Learning Center, and English Lab is held in the Library. Schedules and information can be found on your instructor's Canvas shell.

Study Skills Quick Tip Videos:

Time Management, Test Taking, Textbook Reading & Test Anxiety and Test Prep: Available here. 

Testing Services

: Online proctoring is available, contact Janet Daugherty, Learning Center Director to schedule your exam.

Math and English Placement Tool

: Due to AB705, standard math and English placement testing is no longer conducted. Contact TLC for more information about self-assessment Math and English Placement tools.
If you have questions about any of our services, please stop by and see us in the Learning Center, or contact: 
Janet Daugherty
Learning Center & Student Success Director
Email: jdaugherty@mendocino.edu
Phone:  707.468.3046
Fax: 707.467.1046
Located in the Library/Learning Center Building, Lower Level, Room 4110