UPDATE MARCH 17, 2020
WE REGRET TO INFORM YOU THAT IN-PERSON TUTORING AND WORKSHOPS HAVE BEEN SUSPENDED UNTIL FURTHER NOTICE DUE TO COVID-19.
Please use NetTutor ONLINE until other options become available. See yellow highlight below for instructions and details.
Visit the Learning Center website for updates regarding tutoring.
If you would like to enroll in EDU-500 remotely, please email Janet Daugherty jdaugherty@mendocino.edu with your name, student ID, and course you would like to enroll in and she will submit your information to Admissions and Records for processing.
We apologize for this inconvenience.
Spring 2020 hours:
Monday, Tuesday, & Thursday:   8:30am - 5pm
Wednesday:   8:30am - 7pm
Friday:   8:30am - 3:30pm
TLC Scheduled Closures: February 14 and 17; SPRING BREAK- April 6-10.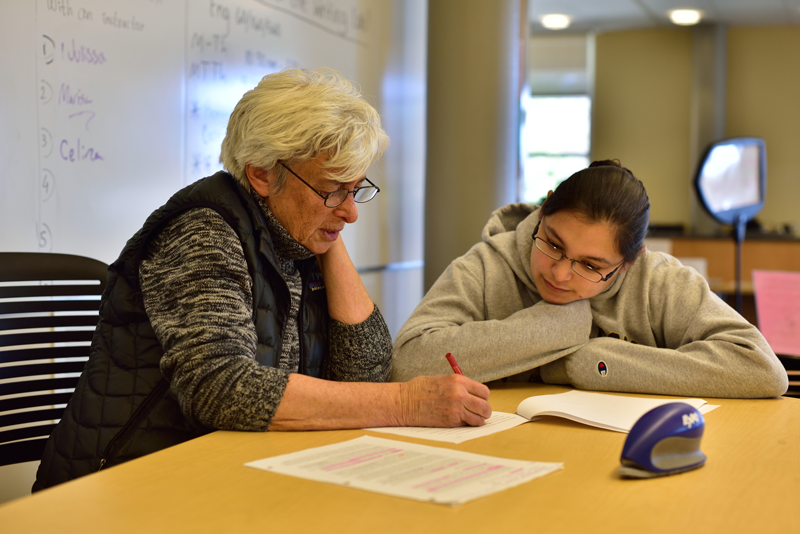 The Learning Center offers free academic support for students in a friendly and helpful setting.
Free Tutoring Services:  Drop-in tutoring is available in math, English, and a variety of other academic courses! Please check out the schedule here and posted in the Learning Center.

Online Tutoring:

Online tutoring is available through

NetTutor

.  To access, visit your instructor's Canvas page or the Learning Center's webpage (

www.mendocino.edu/online-tutoring

) for instructions.

Learning Support Services: Math Labs 40A-D (credit) & 540 (non-credit) are held in the Learning Center.  Students must be enrolled to attend these drop-in, instructor-led tutoring sessions. Stop in for more information!
Testing Services: Proctored testing services are available for students with approved accommodations from the Disability Resource Center. The Learning Center also offers exam proctoring for other schools and programs.  This service is available for a fee. 
Math and English Placement: Placement testing will be available for only ESL students until Fall 2020.  Due to AB705, standard math and English placement testing is no longer conducted.  TLC offers a self-assessment tool to guide students on the "Math and English Placement" tab.  
EXCITING NEWS:
We now have 3 Chemistry 200 workshops led by our peer tutors for those enrolled in EDU 500!
Tuesdays 11-12, Room 4111 – Leland
Thursdays 11-12, Room 4111 – Lorena
Fridays 2-3, Room 4111 – Leland
We are also offering FREE Study Skills Workshops for all students taught by Tascha Whetzel in the Learning Center!
Habits of Successful Students   Feb. 6   10-11:00;   Feb. 7   11-12:00
Note Taking   Feb. 6   11-12:00,   Feb. 7   10-11:00;   Mar. 5   10-11:00;   Mar. 27   11-12:00
Tackling Text Book Reading   Feb. 13   10-11:00;   Mar. 5   11-12:00;   Mar. 20   10-11:00 Cancelled
Learning Styles and Strategies   Feb. 13   11-12:00;   Mar. 12   10-11:00
Test Anxiety   Feb. 20   11-12:00;   Mar. 20   11-12:00 (Cancelled)
Test Taking Tips   Feb. 20   10-11:00;   Mar. 12   11-12:00;   Mar. 27   10-11:00
For additional information contact: 
Student Success Director, Janet Daugherty
Email: jdaugherty@mendocino.edu
Phone:  707.468.3046
Fax: 707.467.1046
Located in the Library/Learning Center Building, Lower Level, Room 4110