Image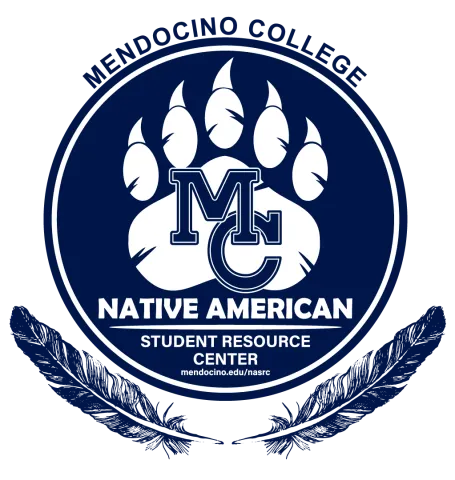 Mendocino College Native American Student Resource Center's purpose is to provide academic and personal support services to the prospective and current Native American Students. We are committed to hosting a space for any Native American Student to connect with their community, participate in cultural activities, and success.
We are open Monday - Thursday 10-4pm
We are located in the Lowery Student Center, Ukiah Campus
The Center has a lot to offer:
Peer Mentorship

Cultural Activities

Scholarship Information

Community Resources

Tutoring

Computer Use

Free Printing

Student Support

Healthy Snacks

Networking Opportunities
Native American Peer Mentors are students who support other students in being successful. The program provides opportunities for students to connect and form strong academic relationships, share knowledge, and work together to succeed in college. Student mentors maintain weekly contacts with Native American Students through communication, cooperation, understanding.
If you are a Native American student interested in becoming a Peer Mentor email: nativeamerican@mendocino.edu
Goals of the Native American Student Resource Center
increase the Native American Student population to improve diversity at Mendocino College.

to become the first Native American serving institution in California.

improve Native American student access to Mendocino College.

conduct outreach to the local tribes, schools, and communities.

provide study space and up-to-date technology for the students in a designated area.

create a stronger relationship with tribal communities.

host interactive activities and events to increase cultural awareness and identity.

support Native American Students with their educational pathways to receive a certificate, Associate's Degree and/or Transfer to a 4-year University.
The Native American Student Resource Center has staff and Peer mentors available to support you. If you have any questions email: nativeamerican@mendocino.edu
Director, Student Life and Support
|
Student Services