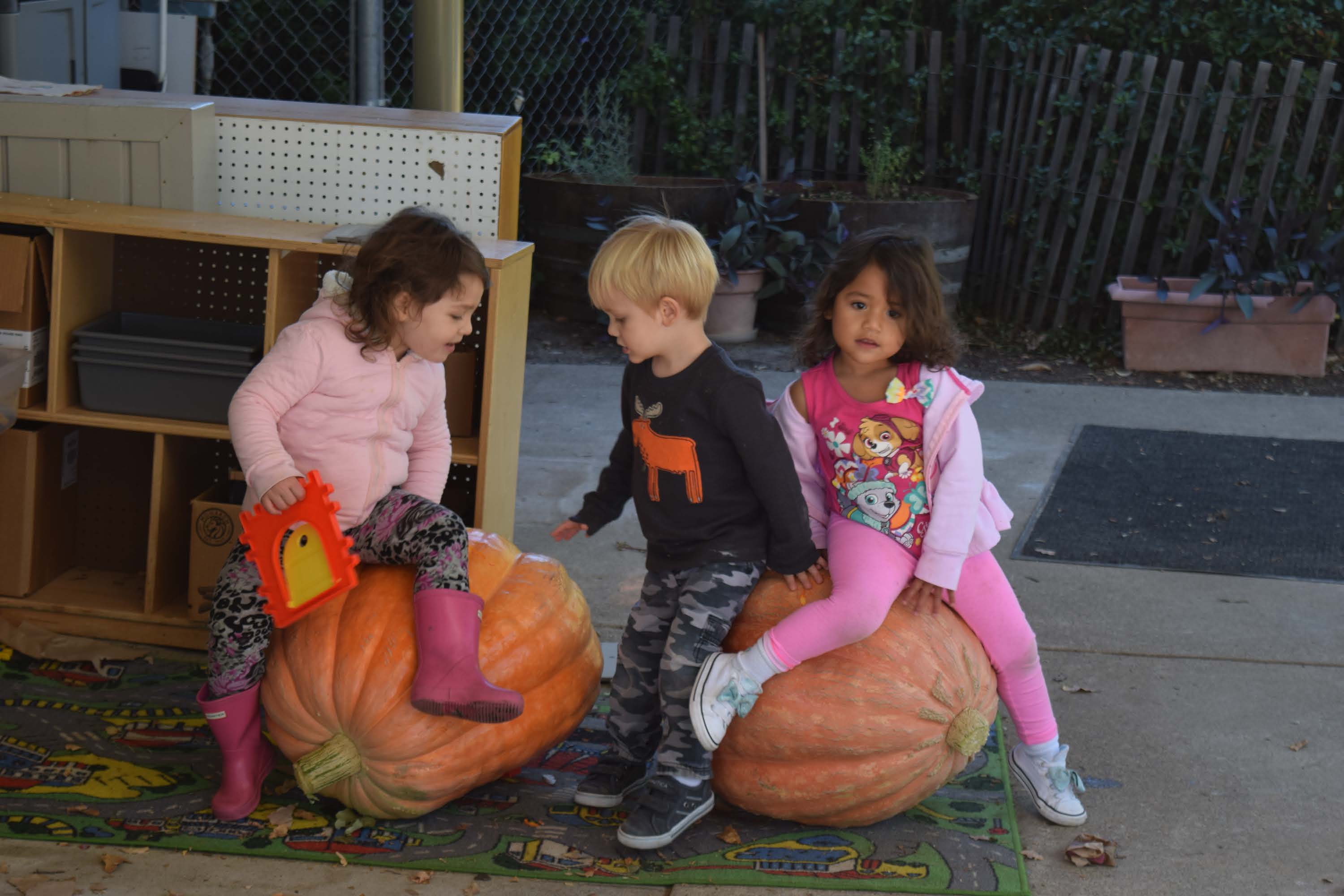 Overview
The Mendocino College Child Development Program prepares students for various careers working directly with children and families in public and private programs. The Child Development Program may also serve as a beginning for students planning to attend a four-year college to obtain a Bachelor's degree in Early Childhood Education.
Early Childhood Education is a profession full of purpose and personal reward. Research shows that children who attend high-quality early childhood programs are more likely to be ready for school and successful in life. Come gain the knowledge and skills needed by the high-quality professionals working with young children today.
Early Childhood Education provides a wide array of career opportunities for working with children and their families. These opportunities include becoming a:
Preschool teacher
Infant/toddler caregiver
Assistant teacher
​Site supervisor
Center director
​Family childcare provider
---
Faculty


Melissa Nole
Full-time Faculty, Child Development
mnole@mendocino.edu
---
Degrees and Certificates
Child Development Certificate of Achievement
Child Development/Family Relations Associate of Science Degree
Early Childhood Education Associate of Science Degree for Transfer
Additional Resources
 
CTC Child Development Teaching Permit:
Child Development courses at Mendocino College will satisfy requirements to obtain a Child Development Teaching Permit.  A child development pathway can provide you with a variety of job opportunities such as assistant teacher, preschool teacher, teacher, site supervisor or program director.  The California Commission on Teacher Credentialing grants permits in accordance with the Child Development Permit Matrix. Applications are separate from Mendocino College and must be submitted to California Commission on Teacher Credentialing. Please contact Child Development faculty member, Melissa Nole, or visit the California Commission on Teacher Credentialing website at  https://www.ctc.ca.gov/credentials/req-child-dev for more information regarding the Permit Matrix and Professional Growth Advisors.
Financial Grant Opportunity for Child Development Students: 
The Child Development Training Consortium (CDTC) provides support for specific educational expenses to students attending California community colleges (as identified on the CDTC website).  Students pursuing a career in early childhood or child development, MAY be eligible to apply for the Educational Support Grant (ESG): https://www.childdevelopment.org/ 
For questions regarding eligibility, please contact Melissa Nole.  
Did you Know?
Preschool, child care, and education positions are opening at increasing rates. Public perspectives on early childhood education are shifting to recognize its value and impact on societal needs and outcomes. 
The industry is projected to increase in job opportunities by 10 percent over the next year (according to CA EDD).  
You can learn how to teach and interact with children in a way that promotes brain development and lifelong social and emotional skills!
What happens in early childhood, doesn't stay in early childhood: Our work with young children shapes the rest of their lives. 
The social and emotional skills of a 5-year-old can predict future outcomes related to later graduation and employment rates.  
85% of the brain develops during the first 3 years of life.
Teachers and caregivers' interactions with children can drastically impact brain development and neural connectivity. 
Research suggests that the role of caring and responsive adults is the single largest predictor in developing a child's life. 
Our interactions and work with children are a job that cannot be replaced by technology.
The many paybacks of working in the child development field include, but are not limited to: an impact that lasts a lifetime, job flexibility, professional growth opportunities, and sense of purpose.
"Nobel Laureate economist James Heckman finds that every dollar spent on high-quality, birth-to-five programs for disadvantaged children can deliver a 13% per annum return on investment from better education and health outcomes for children, employment gains for parents, greater economic productivity and reduced spending on healthcare and crime" ( https://heckmanequation.org/the-heckman-equation/ )
"Investing in comprehensive birth-to-five ECE is also a cost-effective way to mitigate the negative consequences of poverty on child development and adult opportunity—increasing skills and productivity, strengthening families and resulting in less costly social services" (James Heckman, 2020).