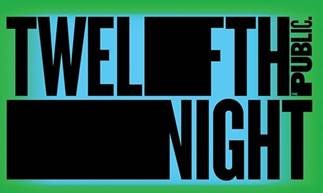 December 9, 2023 | 10:00am - 4:00pm
Rooms 800 & 820, Athletics Building, Ukiah Campus
Do you love Shakespeare? Do you love musicals? If you answered yes to EITHER of these questions, you are going to FALL IN LOVE with our next Mendocino College Theatre Arts Department production… Twelfth Night, the musical, an inclusive & delightful jazz-funk musical adaptation of Shakespeare's best comedy about FALLING IN LOVE!!!
AUDITIONS:
ALL are welcome at the auditions Saturday December 9 at 10 AM in the Mendocino College dance studios (rooms 800 & 820). We need YOU!!! You can also audition that same day and time for the upcoming Ukiah Players Theatre production of the play Harvey, so come audition for both shows!
INFORMATION ABOUT THE SHOW:
Twelfth Night performances will be March 7-17, 2024 in the Mendocino College Center Theatre.
Rehearsals will begin on January 2 and continue until we open on March 7, 2024.
Conceived by Kwame Kwei-Armah and Shaina Taub and with music and Lyrics by Shaina Taub, this is a musical adaptation of Shakespeare's classic play on love, gender, and mistaken identities. First presented in 2016 by NYC's Public Theatre's Public Works Shakespeare in Central Park with a cast of over 100 performers, this version runs about 90 minutes long. We are seeking a LARGE cast of singers, dancers, actors and musicians. We also hope to feature various local community and performing groups in cameo or featured roles. The original production featured a hearing impaired dance company, a troupe of taiko drummers, a marching wind ensemble, uniformed members of the US Postal Service and more. If your local group wants to be a part of this production, please contact Reid Edelman at redelman@mendocino.edu!
Check out a clip from the original NYC version at: https://www.google.com/search?sca_esv=580988201&rlz=1C1CHBF_enUS883US883&sxsrf=AM9HkKnw7OJobhYiG5VoQ606MQ6lrDMC0g:1699572511264&q=taub+12th+night&tbm=vid&source=lnms&sa=X&ved=2ahUKEwi62Lb-iLiCAxXlNzQIHWxtBhAQ0pQJegQIChAB&biw=1365&bih=951&dpr=1#fpstate=ive&vld=cid:35c628c6,vid:uwZMOmvFZtk,st:0
We have an amazing team that will guide the cast and crew of this production to the creation of a dazzling show. The artistic team includes:
Reid Edelman, director & producer
Janice Timm, Music Director
Charlie Seltzer, Associate Music Director
Eryn Schon-Brunner, Choreographer
Marilyn Simpson, Vocal Coach
Steve Decker, Scenery & Lighting Designer
Kathy Dingman-Katz, Costume Designer
Dave Wolf, Sound Designer & Master Carpenter
Sarah Jansen, Stage Manager
HOW TO AUDITION: The auditions will be FUN, so please don't be intimidated. Come play with us! The most important thing is to show up on Saturday December 9 at 10 AM. Please plan on staying until 4 PM, though you will in all likelihood be finished much earlier. To prepare for the audition:

• Please prepare to sing a song from this show. Ideally, we are hoping to hear actors sing one of the following songs:
--for females: "Viola's Soliloquy"
--for males: "Tell Her" or "Count Malvolio"
--for any gender: "Play On"
I will send another email soon once I have sheet music and recordings for the songs we'd like to hear you sing. If you have questions about the songs or the audition, just reply to this e-mail at redelman@mendocino.edu.

• We are also looking for band members and some instrument-playing character actors! If you play an instrument, please bring your instrument and something to play. The onstage band for the show is Jazz/Funk style with Tenor Saxophone, Trumpet, & Trombone, plus Bass, Guitar & Drums. In addition to playing in the on-stage band, the brass/wind instruments will join in the Mardi-Gras style street band (along with any actors selected to play). All onstage band members need to be able to read the music for their instrument. In addition to brass & wind instruments, other instruments played by actors for the street band could include ukelele, acoustic guitar, and accordion (or something similar).In addition, the leading role of Feste will ideally play accordion or some other portable busking instrument.

• For the dance portion of the audition, please wear comfortable clothes and be prepared to move!

CALL-BACKS will be scheduled as needed on Sunday December 10 from 10AM-2 PM. If you are performing in Something Rotten at UPT, don't worry…We will get you out in time to make your call-time for that show.

For additional information, call (707) 468-3172 or e-mail redelman@mendocino.edu.
Event Contact Information