Home   |
Why Study Spanish?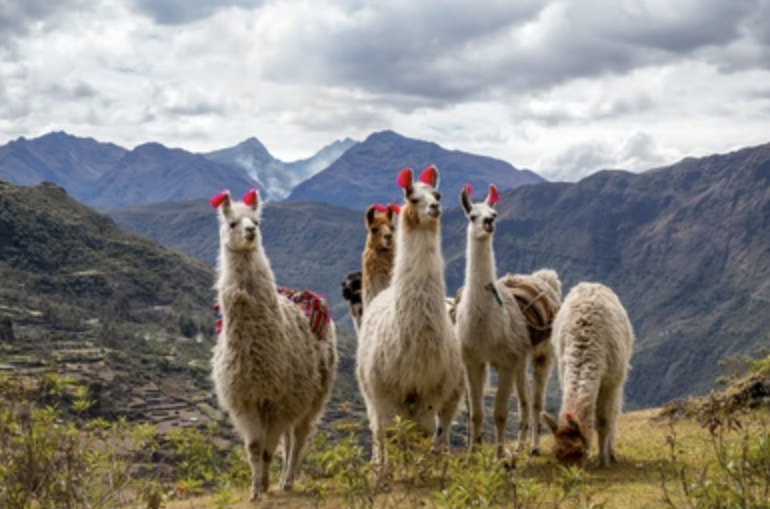 Studying a language other than one's native tongue can improve your ability to communicate, to develop cultural awareness and sensitivity, to expand general knowledge, and to promote a deeper appreciation for other cultures.
Completing the baccalaureate degree or graduate work will give you an advantage in today's competitive global market. You will be able to demonstrate ability to work in a culturally diverse environment and possess strong communication skills in more than one language.

Proficiency in more than one language also enhances your occupational opportunities in government, business, education, law, health care, technology, the military, communications, and public service.
Degrees in Spanish
Careers in Spanish
These are some areas where you can apply your degree in Spanish, whether you work in a field directly related to languages or utilize it as a valuable skill in your profession.

Interpreter and Translator*

Median salary: $49,930

#1 in Best Creative and Media jobs
 

Bilingual Educator**

Average base salary: $55,090
 

Law Enforcement**

Average base salary: $57,890
 

*SOURCE: U.S. News & World Report, "Interpreter and Translator", "Wanted: Bilingual Teachers", "100 Best Jobs"

**SOURCE: Glassdoor.com

 

Use your Bilingual Skills for Top 100 Jobs*
 

Speech-Language Pathology

Web Developer

Nurse Practitioner

Medical and Health Services Manager

Financial Manager

School Psychologist

Occupational Therapist

Construction Manager

School Counselor

Paralegal

Clinical Social Worker

HR Specialist

Social and Community Service Manager
Spanish Pathways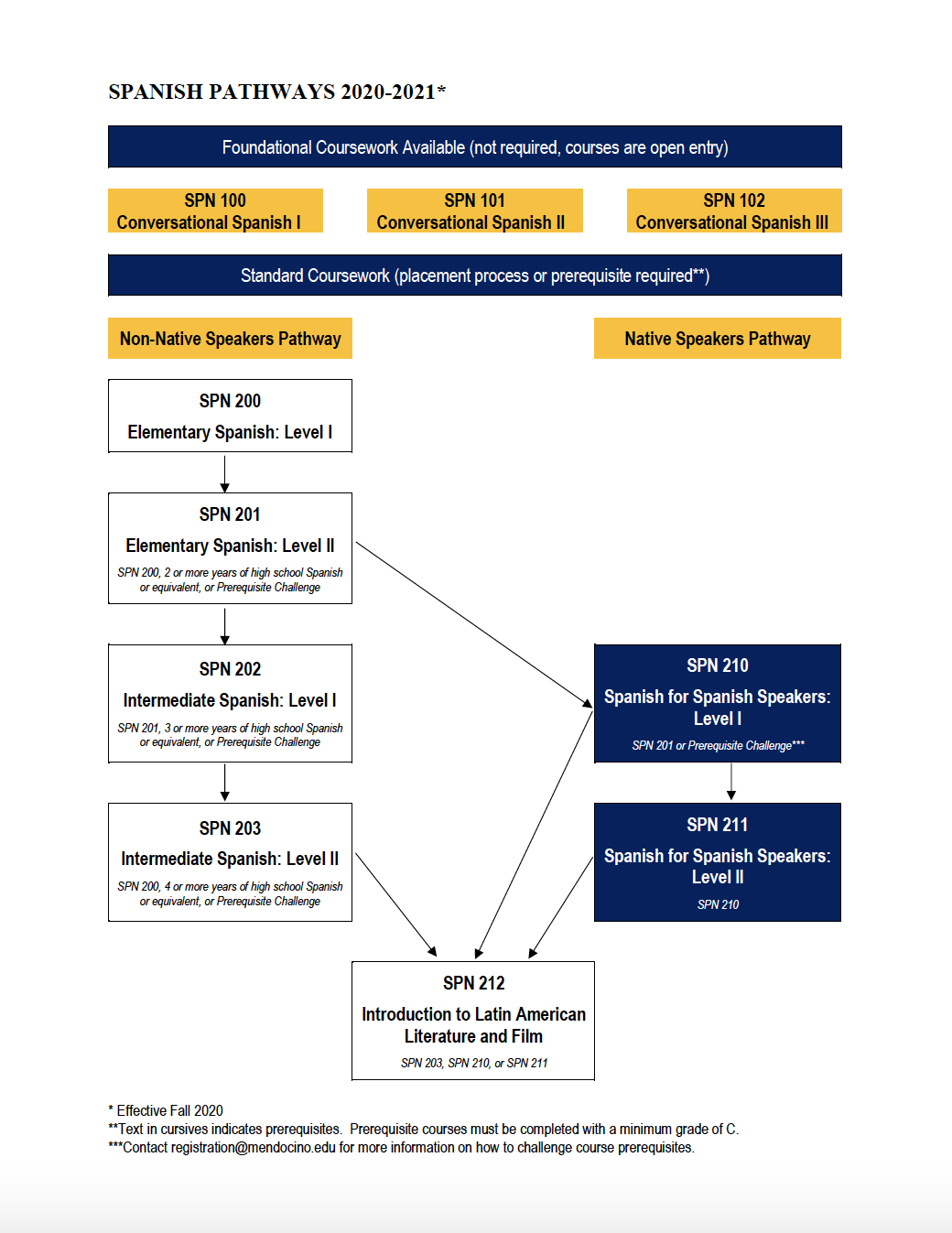 Spanish Courses Offered
Mendocino College offers Spanish courses in different formats. Courses can be taken on campus, online, in hybrid format, and in dual enrollment pathways at local high schools.
We offer different options for native and heritage speakers, and to students who have taken Spanish courses previously. If you have prior experience in the language, but have NOT yet taken any Spanish courses at Mendocino College, you may petition to challenge the prerequisite to enroll in a higher-level course. Our instructors can assist you in finding the right fit for you.
For further details on each course, you may consult the Mendocino College 2020-2022 Catalog.
 
Conversation Sequence (Elementary to intermediate level)
SPN 100 Conversation Spanish: Level I (2 units) Recommended Preparation: None
SPN 101 Conversation Spanish: Level II (2 units) Recommended Preparation: SPN 100
SPN 102 Conversation Spanish: Level III (2 units) Recommended Preparation: SPN 101
 
First semester Spanish
SPN 200 Elementary Spanish: Level I (4 units) Prerequisite: None
 
Second semester Spanish
SPN 201 Elementary Spanish: Level II (4 units) Prerequisite: SPN 200, 2 years of high school Spanish or equivalent, or Prerequisite Challenge
 
Third semester Spanish
SPN 202 Intermediate Spanish: Level I (4 units) Prerequisite: SPN 201, 3 years of high school Spanish or equivalent, or Prerequisite Challenge
SPN 210 Spanish for Native Speakers: Level I (4 units) Prerequisite: SPN 201 or Prerequisite Challenge
 
Fourth semester Spanish
SPN 203 Intermediate Spanish: Level II (4 units) Prerequisite: SPN 202, 4 years of high school Spanish or equivalent, or Prerequisite Challenge
SPN 211 Spanish for Heritage Speakers: Level II (4 units) Prerequisite: SPN 210
SPN 212 Introduction to Latin American Literature and Film (4 units) Prerequisite: SPN 203 or SPN 210
Placement   |
I have some experience with the language. Which course should I select?
Anyone can acquire a new language. If you already have experience with the language or if you are a native speaker, you can also brush up or boost your language skills.
The first way to assess your course placement is by reviewing the prerequisites needed for the course you are interested in taking.
If you are a native speaker or grew up speaking and reading Spanish at home, or have had significant life experience with Spanish, the best fit for you might be SPN 210.
If you are unsure about your placement, feel free to contact Profesora Velázquez directly: vvelazquez@mendocino.edu, or your instructor. We are always glad to assist you.
SPN 200
Yo y mi familia. Describing yourself and your family; talking about school life; telling time; talking about the weather, favorite activities, hobbies, sports, travel, and shopping. (No prerequisites)
SPN 201
Yo y mi comunidad. Talking about yourself and your community; routines, food, celebrations, traditions, health, technology, your home, and more food. (2+ years of high school Spanish or equivalent)
 
SPN 202
Yo y la sociedad. Talking about yourself and society; interpersonal and social issues, the environment, culture, music, and (social) media, urban life, intro to literature (short and sweet). (3+ years of high school Spanish or equivalent)
 
SPN 210
Nuestra lengua, nuestra herencia. Being Latinx in the US; Diego Rivera y sus murales en México, la Cholita Luchadora en Bolivia, el Día de los Muertos en Ecuador, un viaje virtual a Machu Picchu, la música folclórica de Chile, las tiras cómicas de Mafalda en Argentina; leyendas, refranes y adivinanzas; los acentos. This course is equivalent to SPN 202. (Perfect for heritage and native Speakers)

Placement Process
If your best fit is SPN 200, there are no prerequisites; you are ready to register during registration period. You will get a turn to register according to Mendocino College's order of priority.

If the course you selected is higher than SPN 200, you have two options:

1. If you have taken the prerequisites before at another institution, contact Registration & Records (registration@mendocino.edu) to complete your registration using your transcript.
 

2. If you are a native or heritage speaker, or have had significant life experience with Spanish, you can challenge the course prerequisite. This is an administrative step to confirm your level and it must be completed before registration. The challenge is not a test; it does not count toward your grade and it won't appear in your transcript.

The complete the challenge process:

1. Contact Admissions and Records (registration@mendocino.edu). Your instructor or counselor may also assist you in reaching out to Admissions and Records.
 

2. You will receive a prompt for writing a short writing sample.*
 

3. You complete your writing sample and return it to A&R.
 

4. A&R confirms your placement.
 

5. You are ready to register.

 

*To avoid delays in your registration process, we want to ensure that you have the correct challenge prompt. Please make sure to get your prompt directly from Admissions and Records.
College Credit for Advanced Placement (AP) Tests
Mendocino College grants credit for successful completion of examinations of the College Board's Advanced Placement Program. Students may earn credit for Advanced Placement (AP) Exams in which they earn a score of three, four, or five. The number of units and how they meet specific academic content requirements are available on the college catalog, on the college website, or at the Office of Admissions and Records. Scores are submitted by the student to the same office for evaluation.
Students may earn credit for College Entrance Examination Board (CEEB) Advanced Placement (AP) Tests with scores of 3, 4, or 5. AP credit can be used to meet IGETC, CSU and AA general education (GE) and/or major requirements. Students must submit exam results from the College Board to the Admissions and Records Office for use toward AA or GE patterns. Course credit and units granted at Mendocino College may differ from course credit and units granted by a transfer institution.
AA: Students should be aware that in some cases, Advanced Placement examinations are equated to a Mendocino College course. A student who receives credit for an Advanced Placement examination and then takes the equivalent Mendocino College course will have the unit credit for such duplication deducted prior to being awarded the AA degree. Credit granted for completion of Advanced Placement examinations shall be noted and listed on the student's Mendocino College transcript with equivalent Mendocino College course (if applicable), associated units and no grade.
 
CSU GE: The Advanced Placement examinations may be incorporated into the certification of CSU General Education – Breadth requirements by any certifying institution.
 
IGETC: Advanced Placement exams must be used in the area indicated regardless of where the certifying CCC's discipline is located.
Native Speakers   |
Why take Spanish if I already speak Spanish?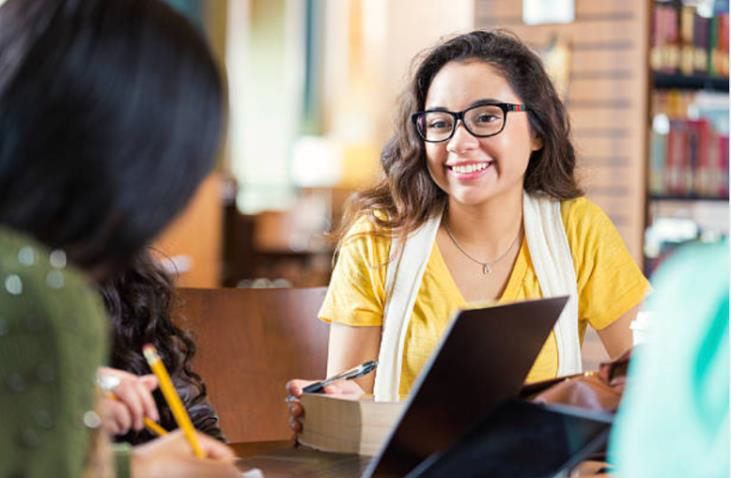 ¿Ya hablas español? Our Spanish for Spanish Speakers pathway will help you develop further your reading and writing skills in Spanish. Boost your grammar and spelling (including accents!), practice your oral and written expression, and increase your vocabulary.
 
¿Sabes quiénes fueron Sor Juana, César Chávez, Pablo Neruda, Celia Cruz y Salvador Dalí? Plus, enhance your cultural knowledge of Spanish-speaking cultures: Mexico, Central America, the Caribbean, South America, Spain, and Latinxs in the U.S.
 
Join us if you are interested in receiving an associate degree (A.A.) in Spanish, getting units in Spanish for transfer, or as a personal goal.
 
We can help you develop these useful marketable skills:
Ability to communicate (orally and in writing) in Spanish at academic and professional levels.
Advanced oral and written comprehension.
Critical thinking skills.
Broader and more nuanced cultural knowledge of the Spanish-speaking world.
Confidence in your linguistic abilities.

Degrees offered through our Native Speakers Pathway

A.A. in Spanish for Native Speakers

Native Speakers Pathway Courses

SPN 210 Spanish for Native Speakers: Level I

SPN 211 Spanish for Native Speakers: Level II

SPN 212 Introduction to Latin American Literature and Film
What is the difference between regular courses and the courses for Native Speakers?
Our courses designed for Spanish learners and those customized for our heritage and native speakers vary greatly in content and focus. We recommend that students with prior experience with the language register in the appropriate level for them.
1. Spanish for Spanish Learners Pathway

Courses are designed to facilitate language acquisition the language

Focus on language acquisition:

Vocabulary

Idiomatic expressions

Grammar

Language skills: reading, writing, listening, speaking

Introduction to new cultures: cultural context for language learning

2. Spanish for Spanish Speakers Pathway

Customized for heritage and native speakers

Focus on development of literacy:

Reading

Writing

Critical thinking: Spanish and Latin American cultures

Spelling

Standard Spanish grammar

Connections with other Spanish-speaking cultures
Are Spanish for Native Speakers courses more difficult?
No, the difference is not in the level of effort; but, rather, in the methods we use for these courses and the level in which our students can communicate in Spanish. Elementary Spanish courses tend to focus more on developing a new language and communicating in Spanish with limited structures and vocabulary. By contrast, our activities in Spanish for Native Speakers courses assume that our students already speak Spanish, therefore, we are able to discuss broader, richer topics fully in Spanish and focus in the development of reading and writing at your level.
Dual Enrollment   |
Ensuring Success   |
How to ensure success in a Spanish college course
Anyone can learn a language. To become successful in your path toward language proficiency, consistency and perseverance are your best bet.
Stay informed

Read the course syllabus. A syllabus is a summary of the course requirements you need to be successful in your course. It will help you understand how the class works, the assignments your need to complete, and it also can be helpful in planning your time.
Check your emails and your Canvas announcements at least once a week.
Check what's for homework every week. Write it down on your planner at the beginning of the week.
Use MyMendo to check your grades and other essential information.
 

Stay connected

Reach out to your instructor if you need help. Email them or go to office hours. They are here to assist you.
Go to tutoring. It is available every week and it is free.
Download the Canvas/Supersite Student app.
 

Stay engaged

Come to class each week.
Do a little bit everyday! Enjoy the process and avoid getting behind.
Practice weekly with a conversation partner, even 5 minutes helps.
Make it a habit! Make Spanish language part of your daily routine.
 

Avoid

​Missing class or assignments. Participation and practice are essential for learning a new language.
Speaking in English during class. Class time is a perfect opportunity to practice your Spanish. Do your best!
Using Google Translate or other automatic translation tools and services. Practice makes perfect.
Relying on your dictionary. It might prevent you from speaking fluently. Instead, try experimenting with the vocabulary at your disposal.
Focusing only on your grade. Grades are NOT a reflection of who you are or your abilities. Instead, focus on your progress to measure your success.
Enrollment in the wrong class. To make the most out of your language experience, we recommend finding the best fit for you. We can help!
Spanish Tutoring
If you consider that you need extra support with the class materials, or if you would like additional conversation practice, you can attend free online tutoring. Tutoring is offered for this class both through the Mendocino College Learning Center (using Pisces) and through NetTutor. We encourage you to take full advantage of this resource. Both tutoring sites can be accessed using the Navigation Menu in Canvas.
There are two options for Spanish tutoring:
 
1. Learning Center
 
We are very fortunate to be able to count on Carmen Gallegos' assistance for Spanish tutoring. Carmen has been tutoring for our department for a year now through the Learning Center. We are very excited to announce that she will continue working with us this semester. Tutoring offered by the Learning Center will be online and there is no cost to our students.
 
Times: Mondays 4-6 pm
Where: Click on Learning Center Tutoring in the Navigation Menu.
Or contact Ms. Gallegos: carmen.gallegos@student.mendocino.edu
2. NetTutor
Spanish tutoring is also available through NetTutor. NetTutor offers drop-in hours (posted in the website) and you can drop off a question too. As with the Learning Center tutoring, there is no cost for tutoring through NetTutor.
 
Where: Click on NetTutor in the Navigation Menu in Canvas.
Times:
Monday 5 AM - 10:30 AM
Wednesday 5 AM - 10:30 AM
Thursday 5 AM - 10:30 AM
Friday 5 AM - 10:30 AM
Times might shift during the semester.
Student Resources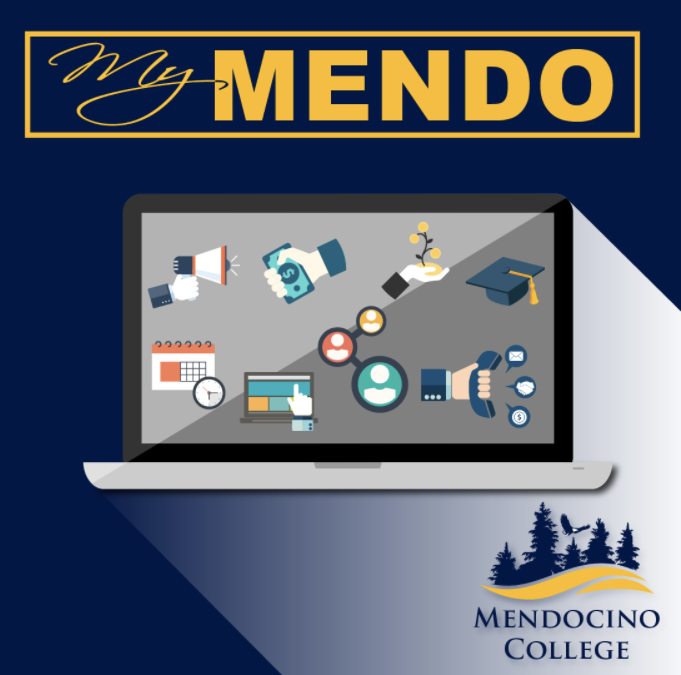 MyMendo. MyMendo: is your one-stop student portal at Mendocino College. Your MyMendo personalized student account will provide you with access to everything you need to be a Mendocino College student, like access to your email, financial aid, to plan and register for classes, view your academic records, check your grades, see billing information, and more. To access MyMendo, visit: my.mendocino.edu and log in using your college login credentials.
New Student Orientation. The online New Student Orientation is designed to facilitate your transition and integration into the college learning environment. It contains valuable information about the academic resources and student support services that are available to you. You will need to log in to access the New Student Orientation.
 
Mendocino College Academic Calendar 2021-2022. The academic calendar includes important information about our instructional start and end dates, holidays, breaks, commencement, add and drop deadlines.
Canvas. Whether you are taking online (Distance Education) or on-ground courses, chances are your instructors will direct you to their Canvas course. This is a very useful platform as it contains important information for your courses, it allows you to communicate with your instructors and classmates, and it serves as your instructional platform.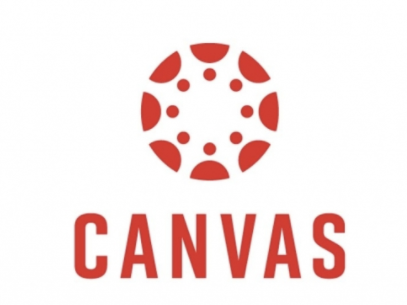 Online Resources. Mendocino College offers several student support services online in order to help you succeed with your educational goals. Some of these services include technology support, equipment (Chrome Books and hotspots), Food Pantry services, among others.
Spanish Faculty
Daniel Arreguin
Instructor of Spanish
FBHS Dual Enrollment Program
Fort Bragg High School
darreguin@fbusd.us