The Mendocino College Catalog has been updated and is effective July 1, 2018 for the 2018-19 school year. 
If you are enrolling as a new student or returning student (absent for one academic year or more) for the 2018-19 school year, the updated information in the 2018-19 Catalog will apply to you.  
If you are a continuing student (enrolled in at least one course during the 2017-18 year), you have the right to use any catalog in effect since you first enrolled as long as you maintain continuous enrollment in college. For a more complete explanation of this right, read the section on "Catalog Rights" found in the catalog or talk to a Mendocino College counselor. The Mendocino College Catalog is the college's contract with you regarding the requirements you need to meet, to earn a degree or certificate.
If you are a new or returning student for the 2018-19 school year, your degree and certificate requirements are determined by the 2018-19 Catalog.
Continuing students retain catalog rights, see current catalog for a description of your "catalog rights".
The Mendocino College 2018-19 Catalog is available in pdf format.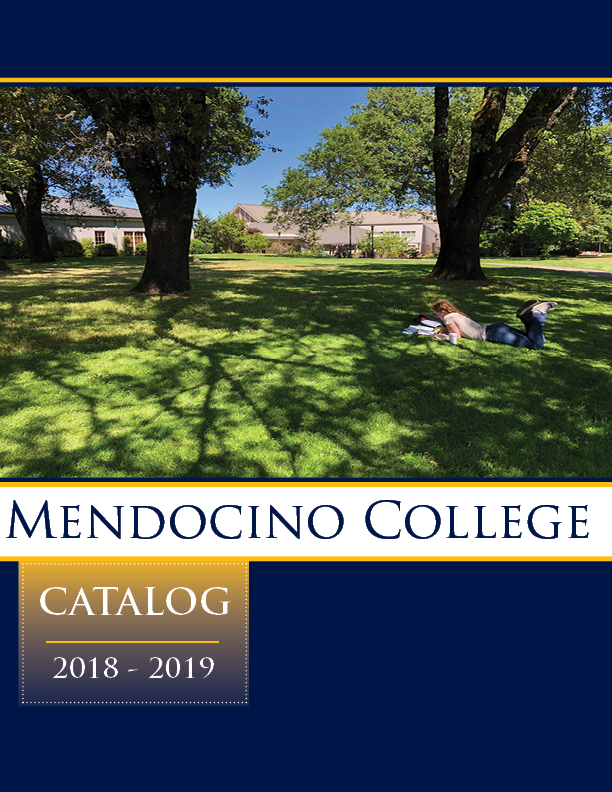 Mendocino College 2018-19 Catalog.pdf
---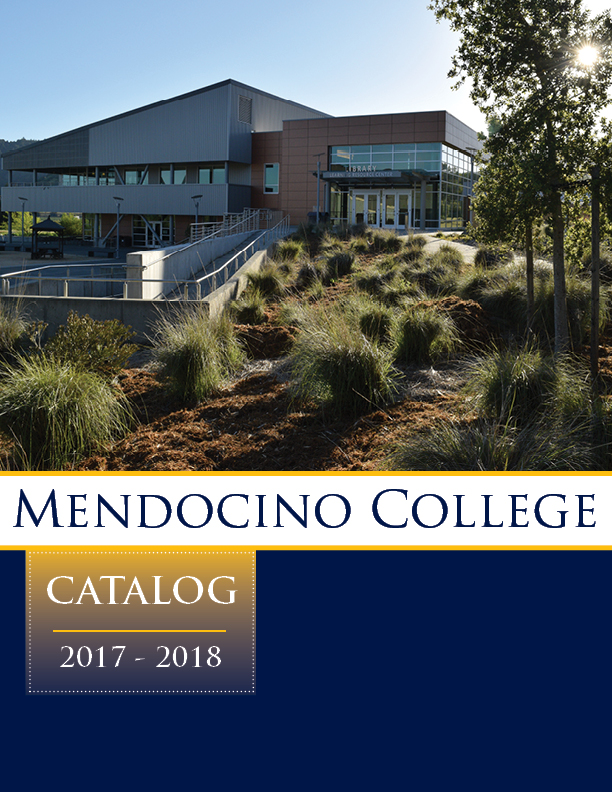 Mendocino College 2017-18 Catalog.pdf
Catalog Correction: January 2018: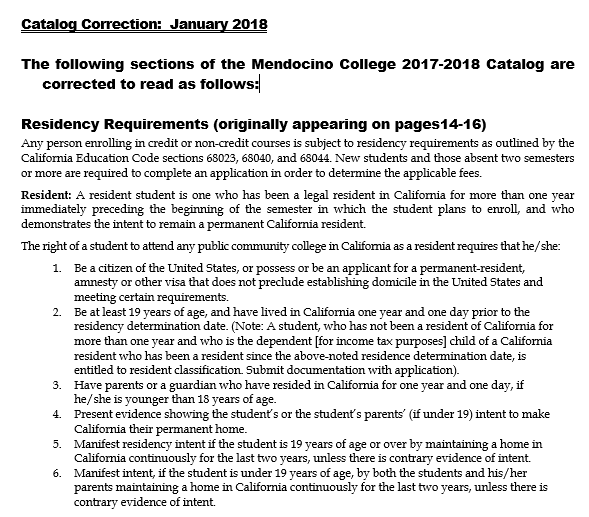 Previous Catalogs: