Phone:
Professor Steve Cardimona 468-3219
Overview
The diverse disciplines within Earth Science offer a broad spectrum of academic inquiry. Satisfaction is high with careers that get you outdoors and are very relevant to our 21st century society.  Job opportunities are plentiful , varied, and growing. Coursework within the Earth Science disciplines include laboratory activities that are supplemented by amazing hands-on learning in the field via outings to the Mendocino College Coastal Field Station near Point Arena.
Faculty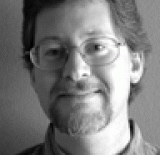 Degrees and Certificates
Earth Science Associate of Science: The most flexible earth-related degree program at Mendocino College. With its large list of electives, students can tailor this degree to their specific academic goals.
Natural Resources Associate of Science: This degree program gives students the opportunity to study both the biological and physical world, integrating information in a cross-disciplinary way.
Associate of Science for Transfer in Geology: This is the most technical earth-related degree at Mendocino College due to the math and chemistry requirements, leading to some of the highest paying jobs within STEM fields.
Associate of Arts for Transfer in Geography: The least technical earth-related degree at Mendocino College. There are no upper level math, chemistry or physics requirements in this associate of arts degree. Still, job opportunities are great for this STEM field.