Culinary Arts
Mendocino College's 25.5 Unit Culinary Arts Certificate Program is training passionate cooks, kitchen managers, and chefs in the Mendocino-Lake Community College District.  Students work in a fully functional kitchen where they learn all the skills of the trade. Textbook study is combined with the expertise of our talented chef instructors, who are all industry veterans.
Hands-on training and small class size produces concentrated instruction and a perfectly formulated, structured working environment.  Students complete the program with skills and a certificate that opens doors to a variety of culinary professions and opportunities.
 
While the program focuses on the foodservice professional, classes are open to all. Improving your cooking, baking, pastry and chocolate skills is enriching for everyone. Come join us, (PS, you get to eat what you cook).
Culinary Arts Program Deep Dive
Enjoy this new video created in collaboration with the Mendocino College Career Hub Spotlight series!
     Jennifer Malinowski is the owner of The Wholly Bowl in Lakeport, CA and a Mendocino College honor student. However, the path for this single mom wasn't easy. As a re-entry student she faced a number of challenges in getting her culinary certificate. She left the room in tears in her first math class, but through perseverance and the guidance of Mendocino College faculty, she not only aced her culinary math class, but has gone on to excel in advanced math classes. Jennifer also received scholarships, which not only made things easier financially, but boosted her confidence as well.
     Sarah Smith, owner of Eventibles by Sarah Jane, originally came to Mendocino College pursuing a career in Early Education when having children of her own sidelined that plan. Being a stay home mom ignited a passion for cooking and realizing that spending time with her family was her priority, she shifted her focus to the Culinary Arts Management program. As Sarah puts it, "The culinary arts program here has taken me to levels I never knew possible.  It not only refined my cooking skills, but also defined me as a person and a professional. I started this program just hoping to learn and gain some independence, and ended it with a confidence that has taken me to starting my own business. I am able to be a wife, mother, and professional in a career that I love.  All thanks to Chef Nicholas Petti and the Mendocino Culinary Arts Program."
Faculty & Staff
Culinary Arts
|
Culinary Arts Management
Culinary Arts Management instructor, Nicholas Petti, began his teaching career at Mendocino College (MC) in Fall 2011. However, he and his wife, Jaimi, have lived in Mendocino County since they moved ...
Culinary Arts Management instructor, Nicholas Petti, began his teaching career a...
Read More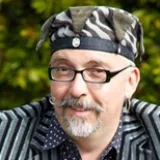 Culinary Arts
|
Culinary Arts Management
Chef Shelley Fields trained at Ecole Chocolat in Vancouver BC in 2007 and then interned at Sweet Paradise Chocolatier in Hawaii in 2010. Shortly after her exciting trip to Hawaii, Shelley opened Wicke...
Chef Shelley Fields trained at Ecole Chocolat in Vancouver BC in 2007 and then i...
Read More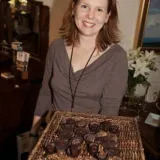 I don't have any cooking experience. Can I still enroll?
Yes. Our program is designed to accommodate both the novice and experienced cook.
How long does it take to complete the certificate?
The certificate is 25.5 units. A motivated student can complete those units in one academic year. In our experience however, many community college students take longer.
Will I be a chef when I complete the program?
Like any other occupation, advancement in the culinary field is a combination of education and experience. We will help you with the education, the experience is up to you. The program prepares you for a number of entry level jobs and many graduates advance quickly.
Is this a hands-on program?
Yes. Our lab classes involve cooking, baking, chocolate making, and service. We eat what we cook and often serve meals to staff, faculty, and fellow students.
Are classes offered at the North County, Lake, or Coast Centers?
Yes. Some of our classes are offered at the centers, but at present all hands-on lab classes are at the Ukiah campus only.
I don't want to be a chef, or even cook professionally. Can I still enroll?
Definitely. While our focus is on training professionals, we welcome anyone who wants to improve their cooking and baking.
Do I need to buy any special tools or equipment to enroll?
No. We have all the tools you need, although we do encourage students to bring their own knives if they have them. Your own tools will always be better than the house tools in any establishment.
Sounds great. How do I sign up?
You can start here. Or stop by the Admissions Office at the Ukiah campus.
I have a question that isn't answered here. Who do I contact?
Chef Nicholas Petti: npetti@mendocino.edu