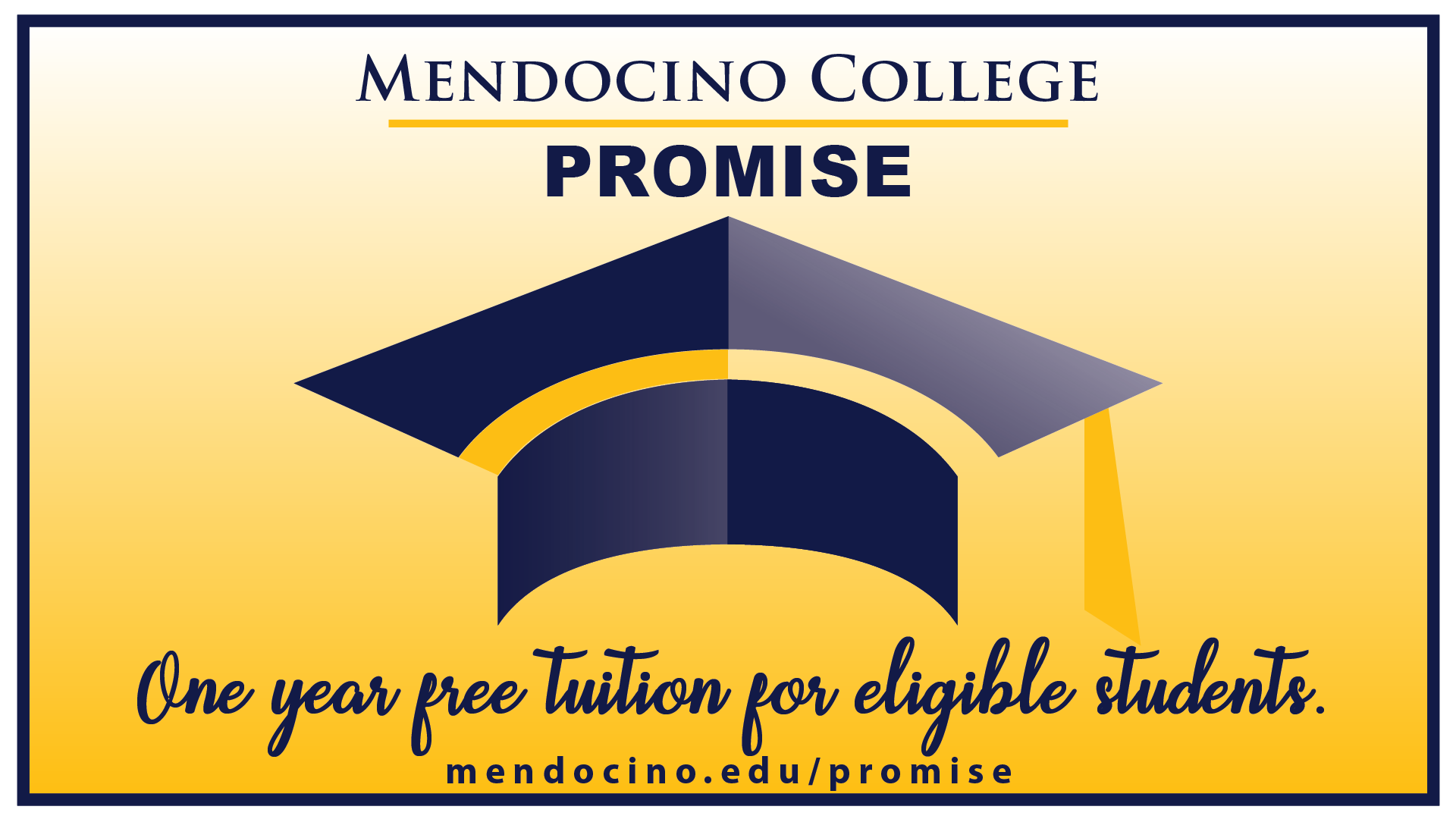 Mendocino College is invested in your success and as a part of our efforts to make college affordable and attainable to all students within our community, we offer the Mendocino College Promise program. By completing at least 15 units each semester (fall/spring) of your first year, you could have all enrollment fees covered by a combination of grants and other funds.
Here's how it works:
Be a first-time college student
Complete a minimum of 15 units in your first semester (Fall or Spring)
Enroll in a minimum of 15 units in your second semester (Fall or Spring)
Be a California resident or otherwise exempt from paying non-resident tuition fees (e.g. AB540)
Complete the Federal Application for Federal Student Aid (FAFSA) or California Dream Act application 
Have an educational plan on file
Earned your high school diploma or equivalent in our service area.
Receive a grant covering your out of pocket enrollment fee charges!!!
Once you have successfully completed your first semester, we will automatically enroll you in the program for the subsequent semester. As long as you complete 15 units, you will earn a Mendocino College Promise grant to cover any out of pocket enrollment fees. It's that easy to receive free tuition for an entire year with us!
For questions, contact Financial Aid:
Phone Number: (707) 468-3110
Email: financialaid@mendocino.edu