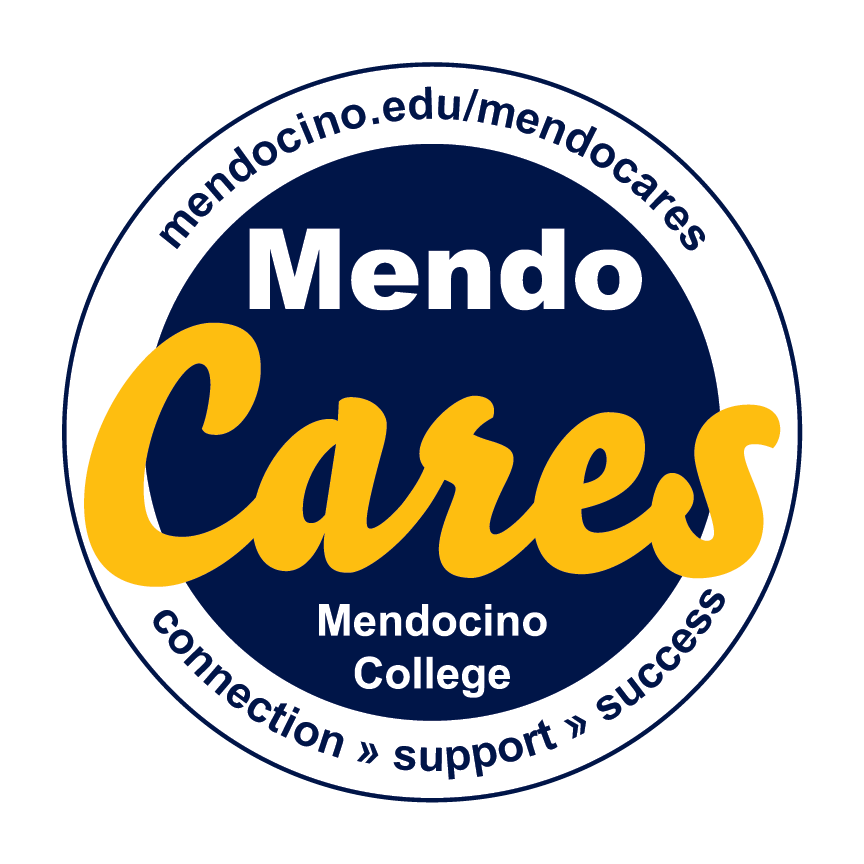 BACKGROUND
The Caring Campus initiative (MendoCares) developed by the Institute for Evidence-Based Change (IEBC) and funded by the California Community Colleges Chancellor's Office (CCCCO), is designed to create a college environment that increases students' sense of connectedness and belonging, leading to increased student persistence, and, in turn, completion of each student's education goals. This is accomplished by involving the often underutilized Classified Professionals in engagement strategies.
Mendocino College sought inclusion in this program and was approved as one of select campuses in the rolling out of this initiative. The leadership team of Classified Professionals and administration support has been meeting with IEBC coaches and will share on this page the development of the initiative and what it means to the College.
To learn more about the Caring Campus, please check out the materials linked below. If you have questions, please contact us at mendocares@mendocino.edu.
OUR COMMITMENTS
Virtual Commitments
These commitments have been developed with our limited in-person presence on campus.
Warm Referrals – connecting students to the right person or department with follow-up to be sure the issue is addressed.
Connect with Colleagues – to learn about one another and what our roles are at Mendocino College. Plays well with Warm Referrals, as knowing what each person does will help make sure we direct students and colleagues accordingly.
Smile! – it has been proven that smiling improves your tone of voice and leads to positive interactions, on the phone, via zoom and in person. It is important that everyone feels welcome and heard.
Traditional Commitments
As we transition back to more on-campus activities, we have three additional traditional commitments for face-to-face interactions with students and fellow staff:
Name Badges/Picture IDs – redesigning and increased use of name badges or picture IDs and making sure *all* staff have them. Make staff identifiable and approachable.
Taking the First Step (formerly "the 10 foot rule") – Being conscious of the way we're approaching students; keeping a comfortable distance based on visual cues, though making sure the student knows we are available if they need assistance.
Hosting Departmental Open Houses – so all campus groups—faculty, students, and others—know what each department does, the resources they offer, and who works there. Better informs the commitment to Warm Referrals above.
---
DEPARTMENTAL OPEN HOUSES
We have hosted several Virtual Department Open Houses and are assembling the recordings here.
MendoCares Virtual Open House: ML ACE and HEP 10.5.21
MendoCares Virtual Open House CalWORKS and Career Hub 9.21.21
MendoCares Virtual Open House: Learning Center and MESA 8.24.21
MendoCares Virtual Open House: Disability Resource Center 6.30.21
MendoCares Virtual Open House: Admissions & Records and the Centers 5.4.2021
---
NEWSLETTER ARCHIVE
MendoCares publishes quarterly newsletters, which are emailed to all staff and interested parties, and archived here in PDF form. If you wish to add or subtract your name from our mailing list, please contact mendocares@mendocino.edu. Thanks!
---
ZOOM BACKGROUND
Join us in celebrating the MendoCares movement by rocking our Zoom background! Download here!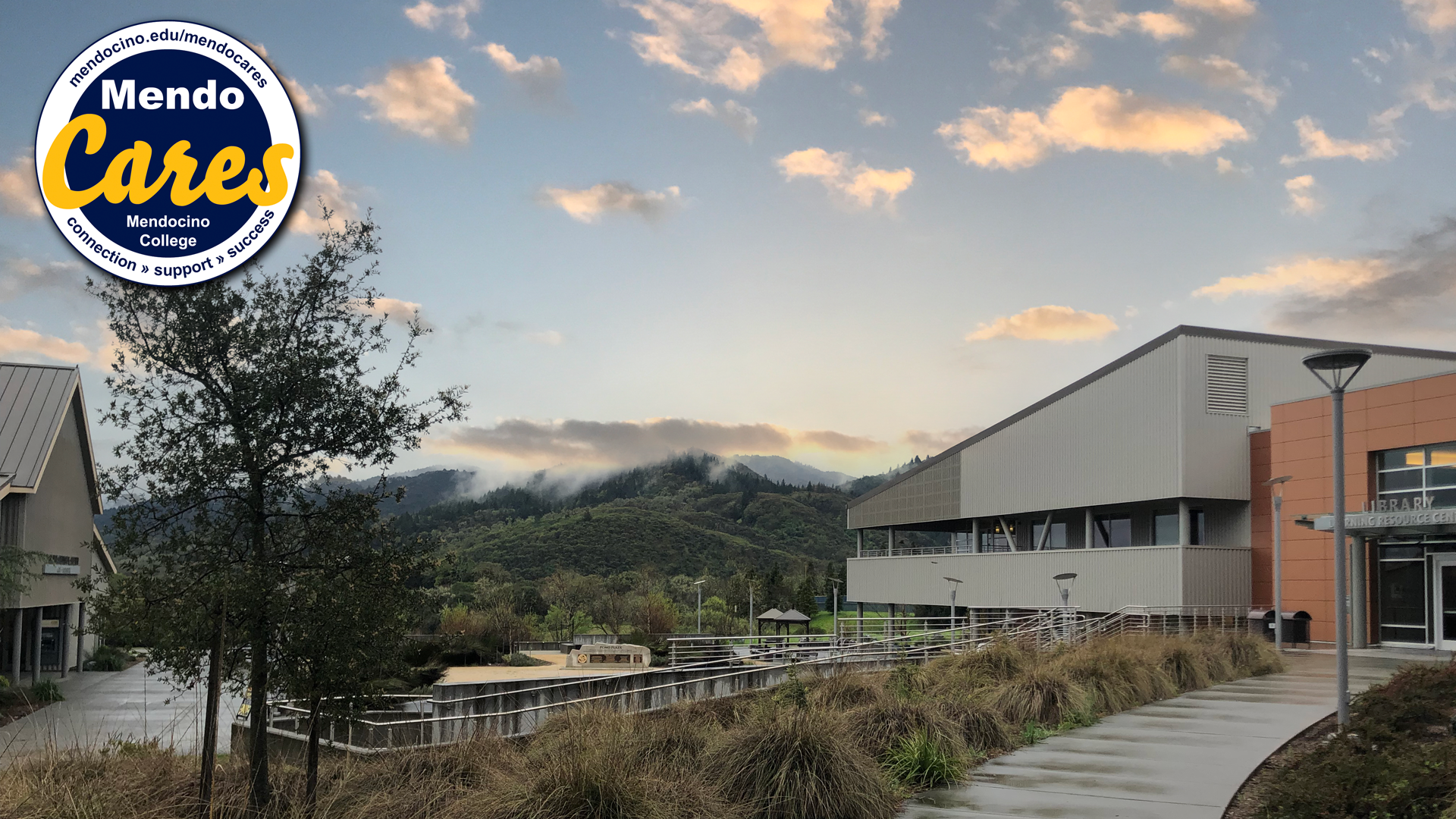 ---
IEBC Supplied Materials: