Phone:
468-3218 (Kurt Voigt); 468-3148 (Jake Kyle)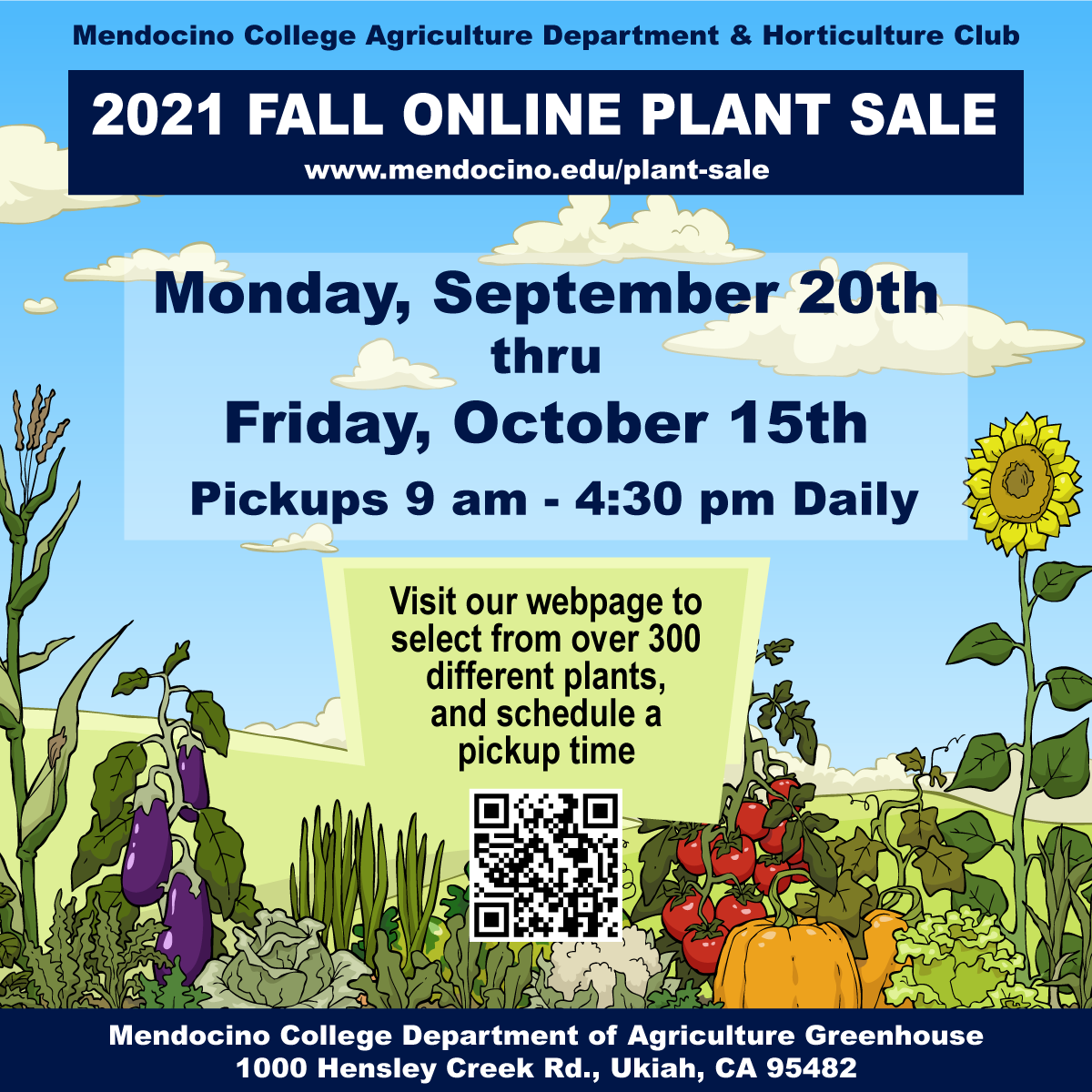 Visit  https://mendocino-college-agriculture-department.myshopify.com/ to place and order and schedule a pick up time!
Overview
Programs include training in the areas of food processing, distribution, and marketing, as well as growing wine grapes and the basics of business in the viticulture industry.  Students have access to hands-on training and experience in the gardens and vineyards on campus.
---
Faculty
---
Degree and Certificates
---