Department(s):
Culinary Arts Management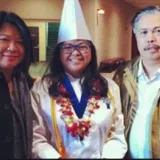 Chef Madeleine "Mad" S. Pamintuan Shepherd
"A recipe has no soul. You, as the cook,
must bring the soul to the recipe."
-Chef Thomas Keller
With over 15+ years of experience in food, Chef Mad has an extensive palate. Trained in the Le Cordon Bleu Tradition at the California Culinary Academy in San Francisco, she has worked and staged at multiple Michelin starred restaurants including the famed French Laundry, BENU and Sons & Daughters. Chef Mad continues to learn, discover and have food adventures every chance she gets with her partner DMS.