Mendocino College is pleased to offer our students with FREE parking, WiFi, and local bus passes! 
Students Ride Free Program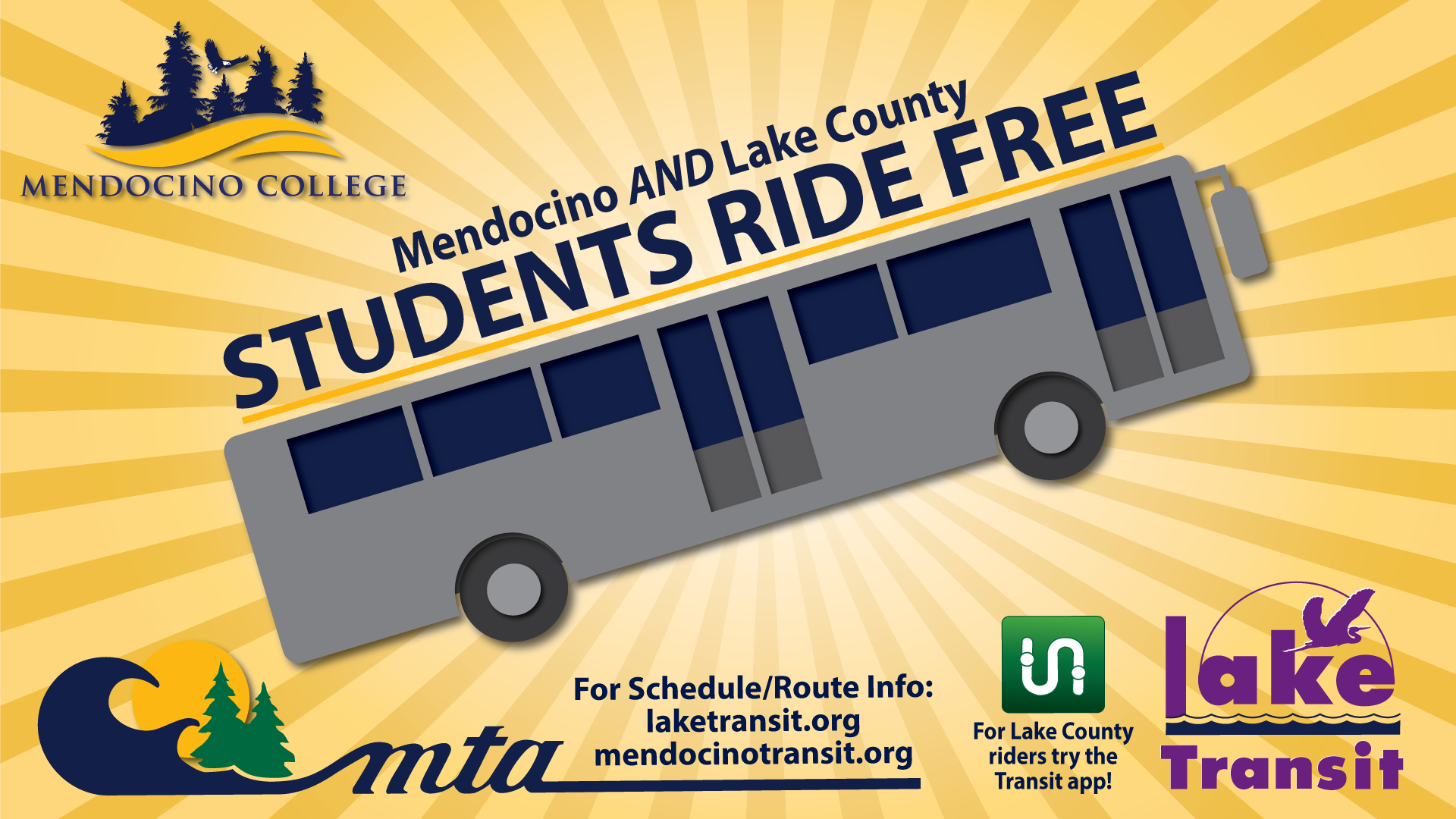 For the past few years, Mendocino College students have been gifted with free bus rides in Mendocino County via MTA (Mendocino Transit Authority). In the Fall of 2018, we extended this free bus service to include Lake County as well, by arrangement with LTA (Lake Transit Authority). In order to take advantage of this great resource, ask for a special sticker in the Counseling Office (room 1000 of Macmillan Hall at the Ukiah campus), in the Library of the Ukiah campus (room 4220), or at the front desk of each of our centers when getting your student ID! 
To aid in scheduling your travel, LTA is also working with the free mobile app Transit, which will display bus schedules and route maps for Lake County Transit. Download and try it out today!

Free Parking
Mendocino College offers free parking in all designated areas! There are several 45 minute parking spaces, please be aware of these as the time limit is regulated by campus security.
There are signs that read "NO PARKING" in Fire Lanes and in other areas on campus. We would like to stress the fact that these signs are subject to California Vehicle codes and may be enforced by the CHP.
Parking Rules and Regulations:
Parking is controlled as posted. All traffic is subject to California Vehicle and Administrative Codes. Permission to pass revocable at anytime.