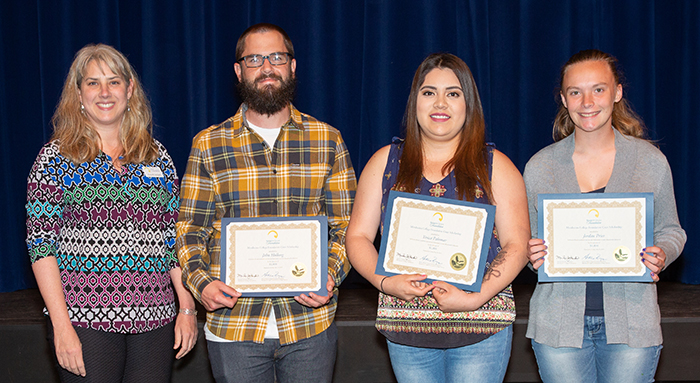 2022-2023 SCHOLARSHIP APPLICATION PERIOD IS OPEN. 
The Mendocino College's web-based Scholarship Application for 2022-2023 is open December 6, 2021 and closes on March 1, 2022.
To apply go to https://mendocinocollege.awardspring.com
Log in using your Mendocino College credentials (email address and password).

If you do not have a Mendocino College email address and password, apply to Mendocino College's Fall 2021 semester at https://www.mendocino.edu/admissions.

All Mendocino College students who are currently enrolled and graduating high school seniors are encouraged to apply.
For more information contact:    
Eliza Fields, Scholarship Coordinator   
(707) 467-1018
efields@mendocino.edu