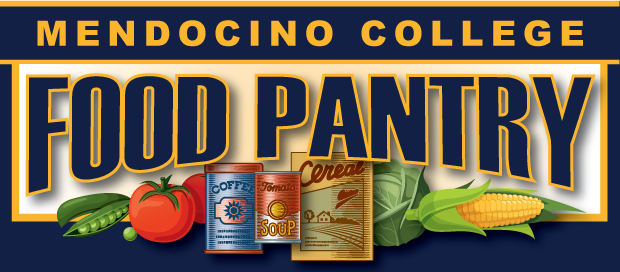 If you are currently enrolled at the College you are eligible for the FOOD PANTRY.
Please visit room 781 in the Lowery Student Center at the Ukiah campus ( or call 707-467-1081 or email nhoriguc@mendocino.edu) or the admin desk at any other Mendocino College Center. Lake Center: (707) 263-4944, North County Center: (707) 459-6224, Coast Center: (707) 961-2200
FOOD PANTRY services are FREE for all MC students.
Made possible with the generous support of the Mendocino College Foundation, the Community Foundation of Mendocino County, the Redwood Credit Union, and the Associated Students of Mendocino College.