August 28, 2019 -

8:00am

to

5:00pm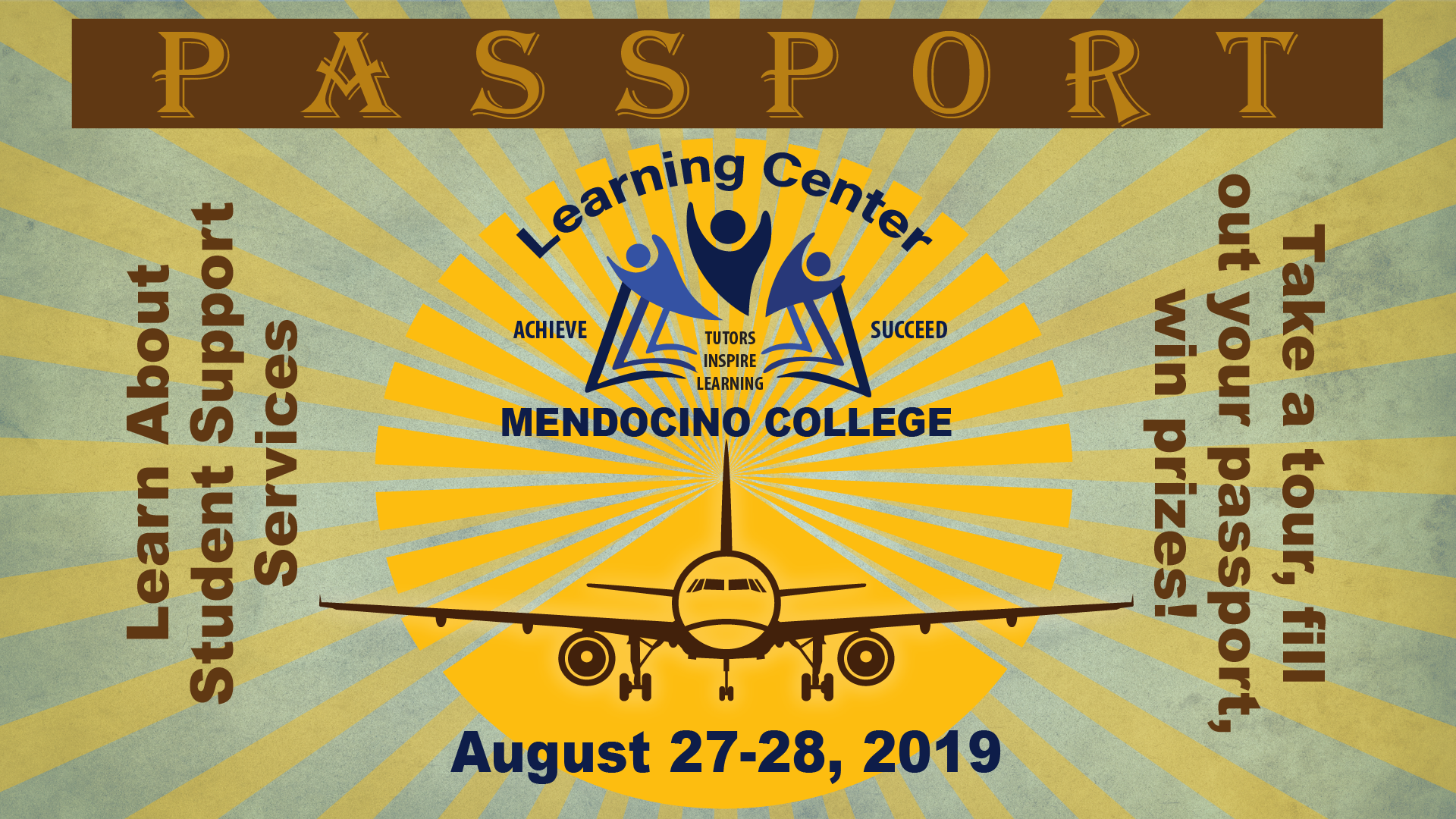 About the Events
Join us for a Passport to Learning, happening on the Ukiah Campus, Tuesday, August 27th and Wednesday, August 28th from 10am – 2pm. This is a great way to learn about all of the wonderful Student Support Services available at Mendocino College! Including: The Learning Center (Tutoring & Math Lab, learning resources), MESA (Math, Engineering, Science, Achievement), ESL (English as a Second Language), DRC (Disability Resource Center), NASRC (Native American Student Resource Center), Counseling, FYI/CAMP (First Year Institute/College Assistance Migrant Program), Financial Aid, Child Development, Athletics, Veteran's Resources, ASMC (Associate Students Mendocino College – AKA Student Government), and the Library.
Visit all these areas, get all 14 stickers/stamps and enter the raffle to win a $200 bookstore voucher!!! We have two to give away, along with several other $10 Schat's Bakery gift cards! There will be FREE PIZZA and ice cream on both days! Start this interactive experience in the Learning Center room 4110 (first floor of the library building at the Ukiah campus). For questions, contact the Learning Center: 707.468.3046.

Passport/Welcome Week at the Centers
Each of our three Centers are also hosting combined Welcome Week and Passport events. There are cookouts with information tables and an online Passport survey where you can compete with other students while learning about services offered to support your success!
Here are the dates of the events:
North County Center in Willits - Tues. 8/27  4:00-5:30 PM
Lake Center in Lakeport - Wed. 8/28  11:30-1:00 PM
Coast Center in Ft. Bragg - Thur. 8/29  Noon-1:30 PM
You can take our surveys for the events on your mobile phone, or at our Centers at the links below:
Lake Center
https://forms.gle/hr5fShcVAWRXLjmU9
North County Center
https://forms.gle/g2FTynERfKYLHsTx5
Coast Center