WELCOME TO THE OFFICE OF THE PRESIDENT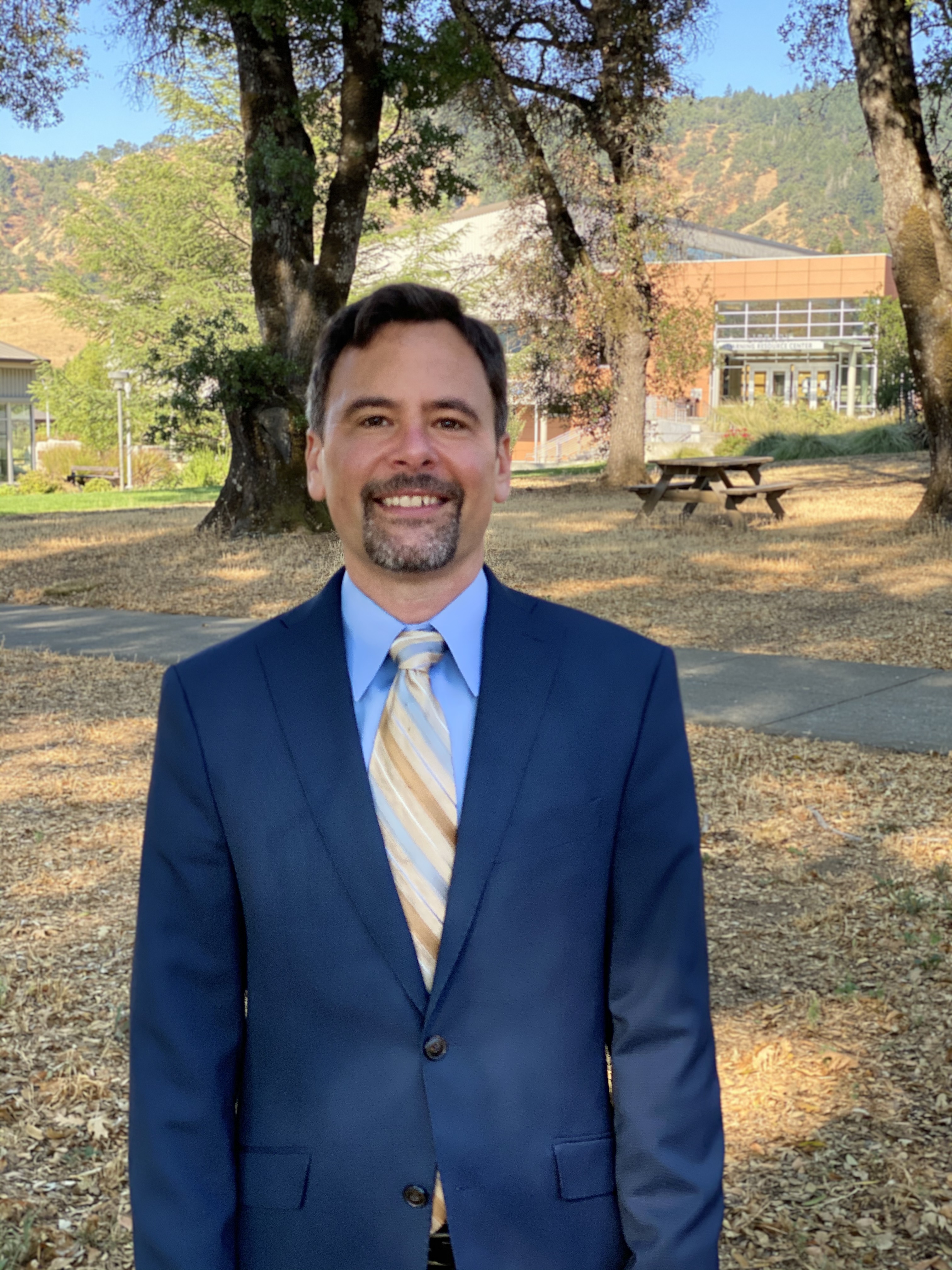 2022/23 marks an unprecedented time in the history of Mendocino College.
It is our 50th anniversary––a moment in which we can reflect on our past triumphs and look forward to a bright future for this institution and its students. The Mendocino-Lake Community College District was formed in September 1972 by vote of the residents of the Anderson Valley, Laytonville, Potter Valley, Round Valley, Ukiah, and Willits Unified School Districts. In 1974, the district grew to include the Lake County districts of Upper Lake, Kelseyville, and Lakeport. In 2017 the Mendocino coastal area join the district through a transfer of territory from College of the Redwoods. From our humble beginnings offering courses in portable classrooms at the Ukiah fairgrounds and multiple locations throughout town, building a new main campus in the 1980's, constructing centers in Willits and Lakeport in 2010's, to acquiring the coast center in Fort Bragg in 2017, it has been our passion to serve the educational needs of the residents of Mendocino and Lake Counties. 
We are proud to serve a rich and diverse region of California totaling over totaling 5,207 squares miles including rich forestry, fishing, lakes, agriculture, wine industry, and more. The district includes 51 towns/cities and 14 federally recognized Native American rancherias/reservations. Our program offerings and services have grown to reflect the changing nature and needs of our communities. We continue to make a significant impact on the economy in our region year after year; support a vibrant performing arts venue; targeting training in emergency services, firefighting, construction, and other technical careers; and advanced higher educational opportunities for all. 
As Mendocino College celebrates its 50th anniversary, let us continue to progress, guided by our mission to partner with a dynamic community of diverse students to help them achieve their educational goals. Engagement, inclusion, community, and students will continue to be at the forefront of all we do at Mendocino College.  
Mendocino College at 50 represents an inflection point for the district, as we look to the half century ahead and focus on the college we are becoming, the students we are graduating, and the world we are helping to shape. 
Mendocino College: Your Community. Your College. Your Success. 
Sincerely,
Timothy Karas, Ed.D
Superintendent/President
tkaras@mendocino.edu