The Mendocino College Coastal Field Station is located on the Mendocino County coast between the city of Point Arena and the Point Arena lighthouse (38.928944N, 123.728167W), at 23008 N. Hwy 1, Point Arena, CA 95468.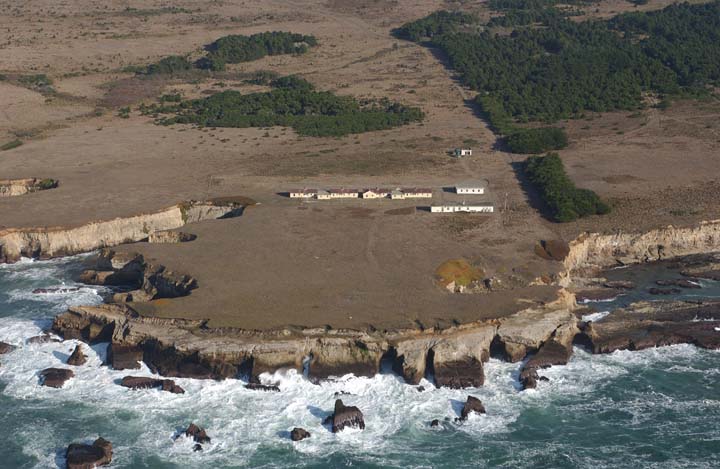 The facility includes a building for class and lab activities, three houses to accommodate overnight stays, and 15 acres of coastal terrace and tidal study areas.  The college property is surrounded by the California Coastal National Monument -- Point Arena-Stornetta Unit.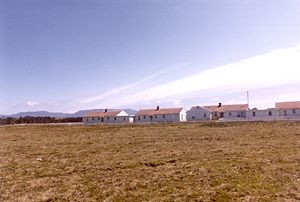 The field station is utilized by a number of Mendocino College's natural science programs. Mendocino College students enrolled in selected science courses have the opportunity to stay at the field station in order to conduct a variety of scientific research and educational projects. Student projects and research activities in marine biology, oceanography, environmental science, marine ecology and coastal geology are conducted each year.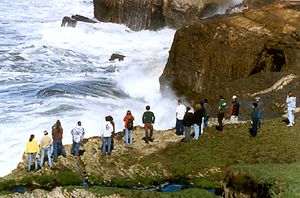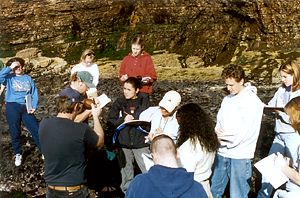 ---
GENERAL INFORMATION
---
MENDOCINO COLLEGE FACULTY USER INFORMATION
For an approved class trip, you will need to download the following forms:
You should contact the chair of the college Field Station Committee for scheduling your use.
---
EXTERNAL ORGANIZATION USER INFORMATION
To submit a request to visit the Mendocino College Coastal Field Station, you must
Please note:  Approval for use of campus facilities requires proof of liability insurance and submission of a Certificate of Insurance verifying such coverage, which names Mendocino-Lake Community College District as an "additionally insured" on the applicant's policy, at least 10 days prior to requested use date (cf. Application for Use of Facilities).
---
FOR MORE INFORMATION ABOUT PROGRAMS AT THE FIELD STATION PLEASE CONTACT
Steve Cardimona, Chair of the Mendocino College Coastal Field Station Committee
Tel: (707)468-3219
Email: Steve Cardimona scardimo@mendocino.edu