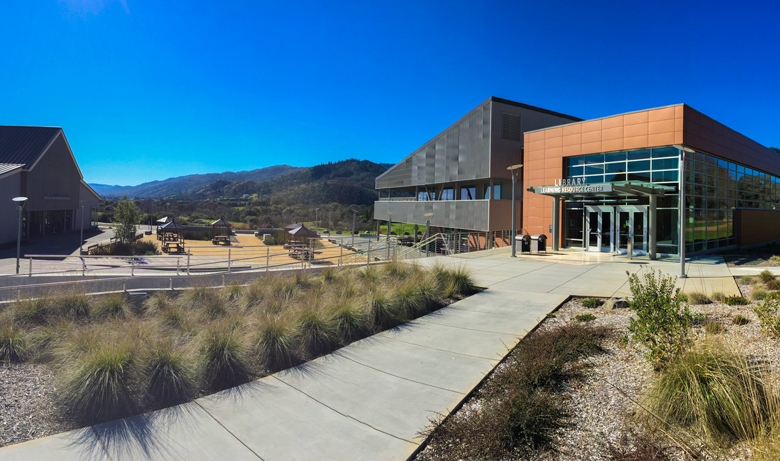 The Main Campus is located on a 127-acre permanent campus site approximately three miles north of downtown Ukiah, two hours north of San Francisco, and one and a half hours east of the Pacific ocean. In the Fall of 1985, the Lowery Library Building was completed and the College was moved into its first permanent facility.
Other permanent buildings include MacMillan Hall, Lowery Library. the Vocational/TechnicalBuilding, the Agriculture/Facility Services Building, Child Care Center, Physical Education/Athletic complex, Science Complex, and the Center for the Visual and Performing Arts.
Ukiah Main Campus Security information
The Coast Center, North County Center and Lake Center provide administrative services and classrooms for these outlying areas. Additional services offered in these locations include counseling, financial aid and EOPS. Library and audio-visual services for these Centers are offered through the main campus. Library services in Lakeport are also offered through an arrangement with the Lake County Library.
Additional instructional facilities are utilized for special programs in the outlying areas and local high school facilities are used during the evenings, including programs at Anderson Valley, Laytonville, Potter Valley, Upper Lake, Clearlake, Kelseyville and Round Valley. There are two special facilities utilized by Mendocino College:
 The Mendocino College Coastal Field Station located 50 miles southwest of Ukiah is utilized as a field laboratory for specific science classes in marine biology, geology and meteorology.
The Lake County Observatory/Planetarium utilized for classes in astronomy.

​
The college maintains a weather station at the Main Campus, North County, and Lake Center locations.
Current weather information is available for these locations below: