About   |
About the Lake Center:
Mendocino College Lake Center is one of three centers in the Mendocino Lake Community College District (CCD). Other centers are located in Willits and Ft. Bragg, with the main campus in Ukiah. The goal of all Centers is to be able to provide classes, services and access for students in remote parts of the Mendocino Lake (CCD). To this end, the Lake Center offers Fall, Spring and Summer classes, admissions and registration assistance, academic counseling, financial aid, EOPS, CalWORKs and other support services. 
The Lake Center provides a friendly and accessible atmosphere for new or returning college students. Our faculty and office staff offer continuing education and support services that lead to college degrees, certificates, improved job skills, transfers to other colleges and universities and personal enrichment. It's never too soon (or too late!) to start thinking about what higher education can do for you. Please join us at the Mendocino College Lake Center. For information and/or assistance, call or stop by the Lake Center.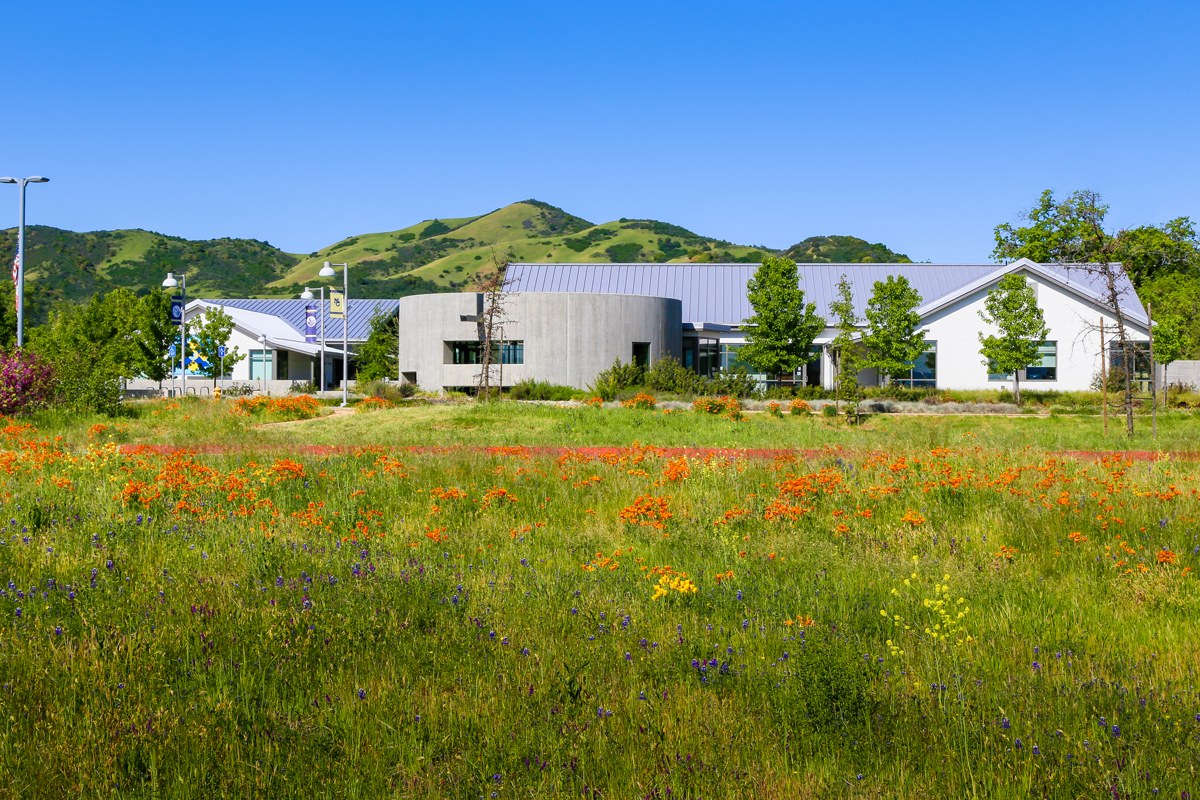 Lake Center Contact Information:
707.263.4944
Address:
Mendocino College Lake Center
2565 Parallel Drive
Lakeport CA 95453
Center Hours - Masks Required 
Fall Office Hours: Monday - Thursday, 8:30am to 5:00pm
Fridays: By Appointment  -  8:30 - 2:00 p.m.
Please leave a message at (707) 263-4944 and someone will return your call.
The Lake Center will be closed for the following Holidays:  September 6 - Labor day; November 11 - Veteran's Day; November 25 and 26th - Thanksgiving; and December 20 - January 2 - Winter Break
Computers are available for student use at the learning lab (limited to one hour usage).  Wifi is available in the parking lot.
Masks, student ID's and social distancing required for registation, food pantry, and other resources.
New Hygiene Kits -
The Lake Center has personal hygiene kits that are available to currently enrolled students.
The kit consists of:  A shower cap, comb, toothbrush, razor, shaving cream, soap, body wash, shampoo, emery board and sewing kit.
Please complete a card at the Registration Desk.  Thank you!
Stay up to date with activities at the Lake Center through our Facebook page!
Maps   |
The Lake Center is located at 2565 Parallel Drive, Lakeport CA 95453. The Lake Center consists of one large central building that hosts admissions and records, student support services and administration offices, in addition to a large "learning commons" intended for students to use as a study area while on campus. There are twelve classrooms, including rooms dedicated to science, music, creative activities and a small distance education room. There are two computer labs, one for instruction and another available for student walk-in use. The Lake Center also has a six-person distance education room for classes that are streamed live from the Ukiah campus.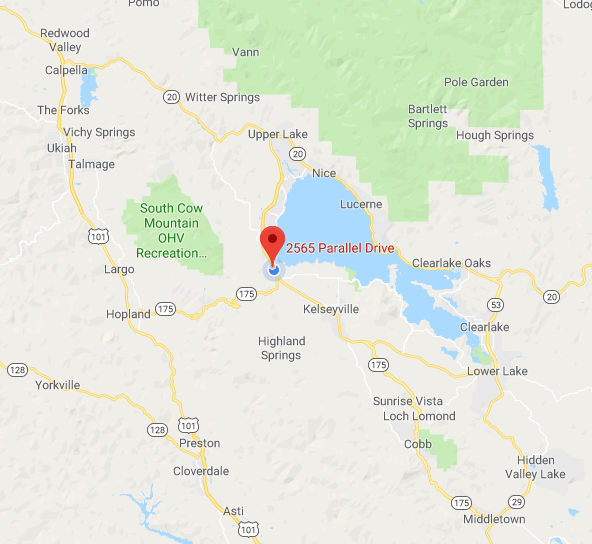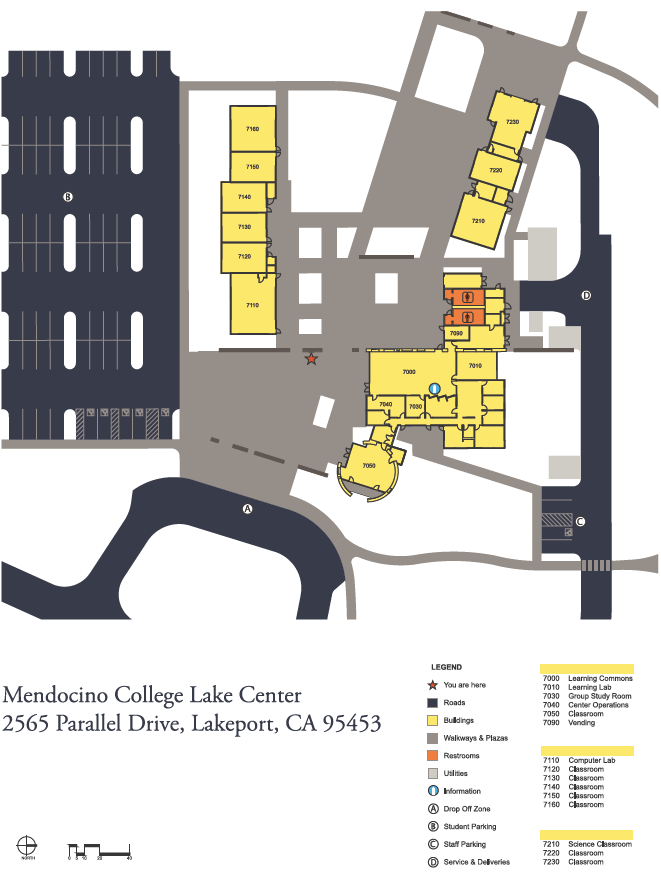 New Student Information   |
Events   
JULY:
Shakespeare at the Lake 2021 marks the 6th annual presentation. Mendocino College and Lake County Theatre Company are teaming up for a comedy, "All's Well That Ends Well". Pre-recorded performances will be available for viewing on Friday, July 24 and Saturday, July 25 at 7pm, and Sunday, July 26 at 2pm. Please mark the dates and visit us later for the links and more information. Please see below about the previous performances.
AUGUST:
Week of Welcome
At the start of every fall and spring semester, the Lake Center hosts a week of welcome (WOW) event for our students. The event includes informtion on various Students Services, free food and an opportunity for students to meet the Lake Center Director and Dean of Centers. 
Past Events:
Lake County Scholarship Reception 2021
The Lake County Friends of Mendocino College (LCFM) in collaboration with the Lake Center would like to invite you to attend our inaugural Lake County Scholarship Reception. This event will be held virtually on Saturday, May 1st from 6-8 PM to honor Lake County students receiving academic scholarships and fifth grade students selected this year in the Adopt-A-Fifth Grader (AAFG) program. Please join us by clicking the link below. We appreciate your support of Lake County students and look forward to bringing this event on ground in future years.
Link: https://cccconfer.zoom.us/j/94439945247 
The Mendocino College Foundation is awarding 155 scholarships totaling $198,400.  For Lake County, there are 17 students receiving 21 scholarships, totaling $28,200.
Shakespeare at the Lake
Shakespeare at the Lake 2020 was presented on virtual media. View the amazing presentation of Romeo and Juliet by the talented theater class of Mendocino College instructor, John Tomlinson. YouTube video    
Shakepeare at the Lake is an annual outdoor theatre production performed by Mendocino College Lake Center theatre students. During the summer of 2016, the inaugural Shakespeare at the Lake performance was made possible with the support of the Lake County Friends of Mendocino College, an affiliate group of the Mendocino College Foundation, and The Lake County Theatre Company. This partnership has continued to today allowing us to offer free community performances, and student sponsorships. Performances take place annually on the last weekend in July in Library Park in Lakeport. Starting in 2019, performance have expanded to Austin Park in Clearlake the first weekend in August.  The 2019 performance was Taming of the Shew.
Fiesta at the Lake Center
The Lake Center is known to host an occasional Fiesta during the month of May. The first Fiesta started in May 2018 and has evolved to a Fiesta and Registration Event. The Fiesta includes bilingual presenters providing information about Mendocino College English as Second Language (ESL) classes, free food, games, prizes and more. The May 2019 event took place on May 16 with more than 100 participants.  
Halloween at the Lake Center
In 2018, the Lake Center launched Halloween at the Lake Center, which included a harvest theme and three contests, best costume, best jack-o-lantern and best pumpkin dish. The Lake Center looks forward to making this an annual tradition for our students and staff.
Lab & Tutor Schedules   |
24/7 online Tutoring is available for registred students through NetTutor program. Online tutoring by Mendocino College students are available through the Learnng Center and MESA (Mathematics, Engineering, Science Achievement). Please access the tutors from your instructors' CANVAS site.
Computer Lab Aide Hours:
TBA
Fall Walk-in Computer Lab Hours:
TBA
Tutoring Schedule onilne / on ground
TBA
*For the most up to date information on tutoring schedules contact the Lake Center at 707.263.4944
Schedule of Classes   |
Please visit MC website by clicking here: Fall Classes  Choose term and location for all listings of Lake Center courses.
As always, you can get the most recent course offerings via MyMendo.
Faculty & Staff   |
Contact information for all staff and faculty can be found at: https://www.mendocino.edu/college/directory
Staff:
Monica Flores - Director
Denice Solgat- Center Assistant
Machiko Shimada - Center Assistant
Kevin Burtness - Computer Support Technician
 
Counseling Faculty:

Sue Samota - Part Time Counselor
 
Faculty:
Rebecca Accurso - College & Career Success
Neeka Aguirre - History
Deborah Arrington - Emergency Medical Services
Lorraine Arthur - Art
Aaron Bailey - English
Elaine Bishop - Computer Science
Cheryl Blake -  Child Development
Suzette Blundell -  Biology
Daniel Buffalo -  Business
Taylor Cannon - Sociology
Jaime Cechin - English
Jabez Churchill - Spanish
Herbert Colt - Chemistry & Math
Susan Cordell - English
Sarah Cunningham - Music
Daniel Davis - Computer Science
Saro Deacon - Child Development
Christine Depasquale - Culinary Arts
Pamela Heston - Administration of Justice
Greg Hicks - Health
Ben Hittle - Sustainable Construction Technology
Steven Hixenbaugh - Business
Jeremy Jernigan - Music
Cassandra Johnson - Child Development
Morgan Jones - Geology
Trilby Kerrigan - Human Services
Martha Klimist-Zingo - Political Science
Erick Larsen - Math
Angela Metzger - English
Michele Molina - Spanish
Wendy Mondfrans - Administration of Justice
Euline Olinger - English as a Second Language
Melbourne O'Meara - Math
Douglas Prather - Anthropology
John  Rall - English
Kathryn Renderman - Math
Anna Sabalone - Art
Victoria Schmidt - Psychology
Machiko Shimada - Math
Alexander Thomas - History
John Tomlinson - Theatre & Communications
Kris Tyner - Math
Shushan Vetzmadian - English as a Second Language
Elizabeth Weiss - Administration of Justice
Lily Woll - English as a Second Language
Michael Zeni - Welding
Gayle Zepeda - Human Services
Dual Enrollment   |
What is Dual Enrollment?
Dual Enrollment occurs when high school students are enrolled in both high school and college classes simultaneously. College classes completed by high school students can count as units towards their high school diploma and their college transcript.
College Career Access Pathways:
In 2019, Mendocino College Lake Center is launching a new College Career Access Pathways Program, which looks to expand dual enrollment at our three high schools located in the Mendocino Lake Community College District in Lake County. Each high school is focusing on dual enrollment classes that are part of a career education pathway and/or a general education transfer pathway. The pathways of focus are:

Upper Lake High School
- Business
- Healthcare
- General Education Transfer Pathway

Clearlake High School
- Administration of Justice
- General Education Transfer Pathway

Kelseyville High School
- Agriculture
- Healthcare
- General Education Transfer Pathway
Center Resources   |
Employment Opportunities   |
If you are interested in becoming a tutor, or utilizing your Work Study funds by working at the Lake Center, please contact us at (707) 263-4944.